BEST ROLLING GARDEN CART WITH SEAT
A rolling garden seat is ideal if you have back problems or arthritic joints. You will be able to garden endlessly after you make an investment in this incredibly useful gardening tool. You can increase the amount of time you spend landscaping your yard, gathering produce from your garden, and taking in the fresh air and sunshine by using a rolling garden seat.
Those who are unable to stand for extended periods of time due to joint problems or muscular weakness might resume their previous activities with the help of a cart. To prevent frequent up-and-down motions that might be difficult for those with balance concerns, a cart enables you to sit and roll while attending to tasks. The greatest part is that mobile garden carts have baskets, trays, or caddies to hold gardening tools so you can keep everything you need close at hand. We created this buying guide, where we review the top 8 best rolling garden cart with seat, to assist you in finding the right one for your needs.
1. Sunnydaze Garden Cart Rolling Scooter
Your gardening life will be made so much easier with this adorable mini garden scoot rolling work seat. The rolling work seat will enable you to quickly complete your yard tasks without having to endure back pain or arthritis.
This seat is durable and powerful, with a weight capacity of 300 lbs, making it suitable for any gardener. Its powder-coated frame is rust-proof and built to last, and the appealing blue color blends perfectly with your outdoor décor. The huge 10-inch semi-pneumatic wheels move easily across the ground and even loose, well-tilled, or mulched soil, giving you incredible mobility in your garden. The comfy tractor-style seat, which is curved, air-vented, and swivels 360°, allows gardening to be done from any position. You can easily choose your tools because the accessory tray is conveniently situated just underneath the seat.
| | |
| --- | --- |
| Pros | Cons |
| Excellent quality | The accessory tray is quite small |
| | The wheels are fixed in place, and there is no steering capability |
| Excellent value for money | |
| The seat is sturdy and durable, and it can support up to 300 pounds | |
| Rust-resistant powder-coated steel | |
| Huge semi-pneumatic wheels move effortlessly across the ground and loose, well-tilled, or mulched soil | |
| The mini garden scoot is great for elders or those suffering from back discomfort or arthritis | |
2. Miracle-Gro 4-in-1 Garden Stool
This cleverly constructed rolling Miracle-Gro 4-in-1 Garden Stool provides exceptional functionality and convenience. When you use this garden stool, you will no longer have back or joint pain when performing gardening duties. The garden stool is made of durable, UV-protected, weatherproof plastic that is simple to clean. It functions as a plant-potting bench. You may sit on the stool safely while gardening because of its weight capacity of 225 lbs, and you can move along a garden bed thanks to its sturdy wheels. With a soft pad and two support handles to help you get up again, the stool may be turned over to form a cozy garden kneeler.
You may also remove the kneeler and utilize the large inner compartment as a mobile storage cart. To keep your equipment secure and organized, the storage cart has two yellow locking sides. You may easily move the entire stool about your garden because it only weighs 4.4 lbs and has a handle. The stool is incredibly small and can be kept anywhere, whether it's in the kitchen, a laundry room within the house, or a garden shed. This mobile garden stool is covered by a 2-year warranty from Miracle-Gro.
| | |
| --- | --- |
| Pros | Cons |
| Excellent quality | Cannot support more than 225 lbs |
| Excellent value for money | If the device is kept outside in the sun and rain, the plastic may become unstable |
| The inside storage bin is spacious and has two locking sides | |
| The seat is really comfortable | |
| Wheels that move smoothly | |
| Lightweight and small | |
| Plastic that is weatherproof, UV protected, and easy to clean | |
| Excellent weight capacity of up to 225lbs | |
| Two-year warranty | |
3. Best Choice Products Garden Cart Mobile Rolling Work Seat
Best Choice Garden Cart Mobile Rolling Work Seat allows you to plant in complete comfort. This rolling work seat has strong steel wheel axles and a heavy-duty steel frame, and it can handle up to 300 pounds. The seat is protected from harsh outside elements with a rust-resistant powder coating, and the beautiful bright green color blends perfectly with any outdoor decor.
Large 10-inch treaded rubber tires with plenty of wheel space are designed for all-terrain mobility and can roll easily over surfaces like tarmac, mud, gravel, or grass. The ergonomically curved swivel work seat allows you to take a well-deserved break. All of your gardening tools will fit in the handy utility basket and the built-in tray, which will keep them easily accessible.
| | |
| --- | --- |
| Pros | Cons |
| High quality | Heavy |
| For simple rolling and movement on a variety of surfaces, four 10-inch wheels with treaded rubber tires are included |  Rusting if left outside |
| Seat with an ergonomic contour | Inadequate instruction |
| A convenient basket and tray are built-in | |
| Excellent value for money | |
| Reasonably priced | |
| Wheel axles made of strong solid steel | |
| The strong, heavy-duty steel structure can support up to 300 pounds | |
| Rust-resistant powder coating | |
4. Suncast Outdoor Rolling Garden Scooter
The surface area this scooter offers is unmatched for providing a stable seat for working. This model's dimensions are 24.8 inches long by 14.7 inches wide, making it a stable and comfy gardening seat. The height cannot be adjusted, which is a drawback. For the majority of people, 14 inches is usually the optimal height, but if you're particularly tall, you might find it a little uncomfortable.
You can store your hand tools or even a small bag of soil inside the hollow inside of the scooter. Also, you receive a free garden hand-basket and a seat cushion that can be removed and used as a garden kneeler. The scooter itself is lightweight at just under 9 pounds, and a long pull strap makes it simple to move around the yard. Despite its small weight, this scooter can support up to 225 pounds.
| | |
| --- | --- |
| Pros | Cons |
| A large sitting area | The height cannot be adjusted |
| There are numerous useful additional components and features | |
| Resin wheels with no flat tires | |
| lightweight and simple to pull | |
5. Sunnydaze Garden Cart Rolling Scooter Extendable Steering Handle
The Sunnydaze Garden Cart Rolling Scooter is an excellent mobility solution for any gardening enthusiast, particularly the elderly or persons with back problems. A strong, heavy-duty powder-coated steel frame provides sufficient weight support for this rolling garden seat. The 360° swiveling seat is height-adjustable from 16.5-22 inches for all-day comfort, allowing you to take care of your plants while sitting comfortably and avoiding back problems.
The seat rolls over the ground with ease because of the smooth ball bearings in the large 10-inch pneumatic tires. You may move the garden seat while sitting and around your work area with the help of the extendable 42-47-inch steering handle. There are numerous possibilities for onboard storage. The back wire basket can be used to store bug spray and gardening gloves. A durable black plastic utility tray under the seat is perfect for extra storage. Sunnydaze scooter offers a 1-year warranty on this rolling scooter, which is available in blue, green, and red.
| | |
| --- | --- |
| Pros | Cons |
| Excellent quality | Complicated assembly |
| Excellent value for money | On rocky ground, the cart can easily become unstable. Its weight capacity is only 225 lbs |
| Perfect for any gardening enthusiast | |
| Ideal for elders or gardeners who suffer from back pain | |
| A comfortable swivel seat with adjustment | |
| Smooth ball bearings are found in the 10-inch front and rear pneumatic tires | |
| The cart is simple to move and pull because of the extendable steering hand | |
| Back wire basket | |
| Utility tray made of strong black plastic | |
| One-year guarantee | |
6. KARMAS PRODUCT Steerable Rolling Work Seat
The KARMAS PRODUCT Steerable Rolling Work Seat can assist you in completing your gardening tasks quickly and comfortably if you are tired of having painful knees and a stiff back after gardening. This heavy-duty work seat is exceptionally strong and durable and can hold 330 lbs. Its powder-coated steel frame is resistant to rust and water damage, and its appealing dark green hue will complement any garden theme.
The seat has a low center of gravity to minimize rollovers, allowing you to move around in total safety. Its 10-inch rubber wheels with a turning knob let it move easily over a variety of surfaces. This work seat includes a spacious tool tray underneath the seat and a wire basket on the back, so you can bring all of your tools with you. The comfortable 360° adjustable seat will relieve back strain while gardening. A rolling work seat with a handle is also available from KARMAS PRODUCT.
| | |
| --- | --- |
| Pros | Cons |
| Excellent quality | Some customers complained that there were no instructions in the box |
| Excellent value for money | Some of the seats were uneven |
| Extremely durable and strong | |
| The seat has a low center of gravity to minimize rollover | |
| The heavy-duty construction supports up to 330 lbs | |
| The powder-coated steel frame can resist rust and water damage | |
| Huge 10-inch rubber wheels provide easy movement over a variety of surfaces | |
| A large tool tray and wire basket are also included | |
| Comfortable 360° adjustable seat | |
| Available with a handle | |
7. TheXceptional Wheelie Tool Toter Handle and Bucket
This scooter is manufactured by Vertex Products, a firm that proudly manufactures all of its garden tools in the United States. The easy-up handle is one of the scooter's best features. Unlike typical scooter handles, which rest on the ground, this handle is mounted upright, giving you something solid to grab while standing up. This characteristic alone qualifies the scooter as a helpful tool for elderly or disabled gardeners. The all-plastic construction offers great weather resistance with little chance of rust damage. This scooter can support up to 240 pounds of weight despite being made of plastic.
The wheels' 10-inch diameter and 3-inch width provide excellent durability and stability, and the airless construction eliminates the possibility of a flat tire. However, these tires may struggle to move easily on soft ground, such as freshly-turned earth or straw mulch. The curved form of the seat makes it comfortable even for long garden work. A 360-degree swiveling seat allows for precise positioning, and the seat height is adjustable from 15 to 18 inches tall.
| | |
| --- | --- |
| Pros | Cons |
| Easy-up stand help handle | The vehicle may not roll smoothly on soft ground |
| Little risk of rust damage | |
| big plastic wheels made for industrial use | |
8. Gorilla Carts Rolling Garden Scooter
The Gorilla Carts rolling garden scooter earns high honors for its adjustable-height seat that pivots in any direction, eliminating the need to constantly readjust the cart. The solid-steel design can support up to 400 pounds and is weather-resistant thanks to rust-resistant hardware. The large no-flat tires easily roll over most terrain due to their size.
The convenient steering handle and single front-wheel design make even the most difficult turns easy. With the helpful storage choices on this garden scooter, you can carry your gardening tools along with your phone, drinks, and sunglasses. There are tool hooks on both sides of the seat, a center-bar fabric holder with pockets, and a spot in the back to bungee a bucket to keep weeds, mulch, or plants.
| | |
| --- | --- |
| Pros | Cons |
| Sturdy all-steel structure for long-term usage | Without an additional cushion, a seat may eventually become uncomfortable |
| Large, no-flat tires will save you time and money | It can be challenging for some people to manually pick up and move because it is heavy |
| 360-degree swivel seat and height adjustability promote ease of use | |
| Angled handles on the seat can provide a lift while standing | |
| Stability and mobility reduce stress on your body while gardening | |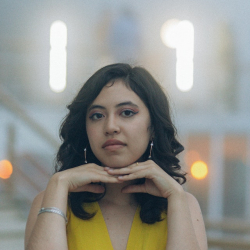 Latest posts by Life and Agri
(see all)