5 BEST AEROGARDEN HARVEST MODELS
Would you like to know more about AeroGarden? It has become much easier to cultivate vegetables and herbs indoors since the Aerogarden was created in 2006. Since then, it has advanced greatly, and several other Aerogarden models are now available.
What Is An Aerogarden?
A technique for growing small vegetable plants, flowers, and herbs automatically indoors is called an AeroGarden. It is a soilless system that grows plants hydroponically with the help of LED grow lights and automatic watering tanks. Certain models come with cutting-edge amenities like touchscreens, Wi-Fi Control, adjustable lights, and vacation modes.
Beginner plant growers can start growing their plants indoors with the help of AeroGardens without needing specialized knowledge or a lot of work to maintain the system. According to your intended usage and taste, AeroGardens can be installed as an outside patio setup or utilized as a countertop appliance.
Aerogarden Harvest Models
AeroGarden's product lines are divided into three categories: Farm 24 Family, Bounty Family, and Harvest Family. Even though each of these goods has received wonderful customer evaluations, there are some important distinctions between each product line that you should be aware of before making a purchase. We can assist you in deciding between the best AeroGarden harvest models! We compared each model so that you could readily compare their features.
1. AeroGarden Harvest
If you want to cultivate plants that won't grow taller than 12 inches, the AeroGarden Harvest is a good option. Basil and other taller herbs can still be grown using this strategy; you just need to harvest them earlier and more frequently to force a bushier plant. It allows you to grow plants indoors without worrying about pests or animals stealing them from your garden because it can accommodate six different kinds of plants.
It is the best option for those on a budget because it is less expensive. Because it comes with 6 seed pods and a season's worth of Miracle-Gro plant food, you'll also save money. The AeroGarden Harvest comes with Genovese, Thai Basil, Dill, Thyme, Curly Parsley, and Mint.
Specifications:
It can accommodate up to six plants.
20-watt LED lighting system with a maximum plant height of 12 inches
2. AeroGarden Harvest Elite
The Harvest Elite from AeroGarden is a bit more expensive than the Harvest, but because of the added capabilities, it offers excellent value. You are getting a better return on your investment. The basic setup is the same, down to the 20-watt, 12-inch adjustable light and the small grow bowl. Elite models have a stylish stainless steel finish, and they are available in the same colors as the regular Harvest as well as a sophisticated Platinum shade that looks great in contemporary kitchens. The smooth LCD control panel and customizable features, including an adjustable light cycle, are the most noticeable differences.
When you go on vacation, the Harvest Elite has a vacation mode that conserves water and plant food. The panel lights also automatically lower when the lights are turned off, unlike the Harvest basic, which is a convenient feature if your bedroom is close by. Your plants will still develop just as well without these changes; but, it pays to have an investing mindset. Vacation mode is more affordable than a house sitter if you are traveling. The cost difference is quite little for individuals who would gain from these modifications. It's a good investment.
Specifications:
Size: 10.5′′ x 6.25′′ x 17.4′′ (L x W x H)
Steel with a stainless steel finish (Platinum, White, Stainless Steel, or Sage)
The number of pods is six.
LED Wattage: 20
Grow Height: 12″
Vacation mode
3. AeroGarden Harvest Elite 360
Another variation of the Harvest Elite is the Elite 360. AeroGarden Harvest Elite 360 comes in White, Sage, Stainless Steel, and Platinum finishes. It has identical characteristics. The growing bowl and light hood of both types are circular with just a nine-inch circle, thus their only distinguishing feature is their shape. No other model grows as much in such a small space as this one, which still comfortably fits six seedpods despite a modest change in the design that decreases the unit's footprint by approximately 30%.
Practically, the plants are easier to harvest and are less crowded, requiring less movement of the unit. The Elite's design is preferred for growing leaf lettuce and bushy basil. The Elite 360 offers an aesthetic advantage if you prefer the classic appearance of potted plants because it seems less like a little appliance and more like a standard plant pot. It would look fantastic in a den, office, or kitchen with a rural theme.
Specifications:
Size : 9″ x 9″ x 17.4″ (L x W x H)
Stainless steel finishing (White, Platinum, Stainless Steel, or Sage)
The number of pods is six.
12′′ Grow Height
LED Wattage: 20
Gourmet herb seed kit included
4. AeroGarden Harvest Elite Slim
The AeroGarden Harvest Elite Slim attempts to assist you in recovering some counter space that has been lost due to earlier AeroGarden Harvest models. All the characteristics previously found in the AeroGarden Harvest are present in the new slim form. This contains enough space to grow 6 plants under a 20-watt light that can extend 12″. The AeroGarden Harvest Elite Slim comes in three color choices: classic black, bright white, or an elegant stainless steel finish.
The AeroGarden Harvest Elite Slim's new design, which features an easy-to-use digital display and toggle buttons for control, doesn't trade functionality for size. With the customized light settings of the AeroGarden, growing your herbs will be simple. This feature can adjust your light output to meet the needs of the plants you're growing. No one needs the keys to water your plants while you're away with family or friends. The AeroGarden Harvest Elite Slim includes a vacation mode that keeps your plants healthy while you're away.
Specifications:
LED light with a power rating of 20 watts
It can support up to 6 plants.
Extendable led lights 12″
The lighting system and the thin base
Automated reminders to apply water and nutrients
Digital screen with buttons that use heat sensors
Vacation mode
5. AeroGarden Harvest 360
In the Harvest 360 range, AeroGarden's Harvest 360 is the entry-level model. It only comes in one color, black with gray trim, and shares the same rounded grow bowl and conventional aesthetics as its more advanced relative. Its attractiveness lies in its simplicity. The device has a lighted three-button panel similar to Harvests. The lights are timed, however, the cycle cannot be changed. You receive reminders to water and feed your plants, but there is no vacation mode, so keep the home sitter's number handy.
With the lack of functionality, the overall cost savings are minimal. Yet, you can't beat it for a few extra dollars if you like a low-tech method of gardening or simply want to feel more involved in the activity. It adds a wonderful touch of green to a cold winter kitchen thanks to its small size and versatility. It adds a wonderful splash of green to a chilly winter kitchen and is adaptable to small spaces.
Specifications:
Size : 9′′ x 9′′ x 17.4′′ (L x W x H)
Matte plastic is the finish type (Black)
The number of pods is six.
Grow height: 12″
LED Wattage: 20
A gourmet herb seed package is included
6. AeroGarden Harvest XL
The Harvest XL from AeroGarden is identical to the Harvest. It's difficult to identify what makes this model unique, as it comes in black with the same gray trim and basic control panel. The XL variant contains a larger, 25-watt grow light that extends to 18 inches. It enables you to grow large, sun-loving fruits, vegetables, and flowers, such as vibrant petunias, crisp lettuce, and sweet cherry tomatoes, as well as dwarf peppers.
The bowl is around 20% larger to allow for a stronger root structure, and it comes with a removable, reinforced trellis to accommodate tall, heavy, fruit-bearing plants. The Harvest XL is more expensive, but the greater size offers up a whole new universe of growing options. It could be more than you need right now if you're just getting started with indoor gardening, but it's an investment you can grow into.
Specifications:
Size : 12.29″ x 6.25″ x 24.71″ (L x W x H)
Matte plastic is the finish type (Black)
The number of pods is six.
Grow height:18"
LED Wattage: 25
A gourmet herb seed kit is included
AeroGarden Harvest vs Harvest Elite 
The AeroGarden Harvest Elite is a more complex and feature-rich model than the standard Harvest model, with the main distinction being Vacation Mode. Additional distinctions can be seen in their appearance. The Harvest Elite model is equipped with a digital screen and four LED push buttons. The Harvest only has three control buttons. When compared to the Harvest Elite, which comes in four different colors and has a stainless steel finish, the Harvest has a matte surface.
AeroGarden Harvest vs Harvest 360 
The only difference between the 360 and Elite 360 models is their round shape, which takes up 30% less room while still allowing six seedpods.
AeroGarden Harvest vs Harvest Elite Slim 
The AeroGarden Harvest and Harvest Elite Slim differ mostly in size and appearance. Compared to the Harvest Elite Slim model, the Harvest is wider and larger. Compared to the Harvest, which just has three buttons, the Elite Slim Garden has an LCD screen and a stainless steel finish. The Elite Slim model also offers Vacation Mode, which means you won't have to worry about leaving for a weekend away.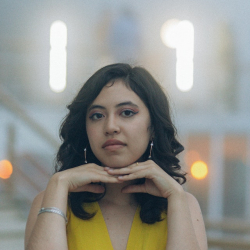 Latest posts by Life and Agri
(see all)