BEST HOME VEGETABLE GROWING SYSTEMS 2023
Indoor garden systems allow you to grow vegetables, herbs, flowers, and other plants in the safety of your own home, using techniques ranging from cutting-edge technology to elementary school science. 
It's important to correct the misunderstanding that gardening needs a lot of outdoor space and sunlight. You can reliably grow a healthy crop in a small space indoors using hydroponic systems, soil-based indoor gardening units, and even imaginative DIY-style alternatives.
The advantages of indoor gardening are numerous: producing (some) of your own food saves money, teaches essential skills, and helps you to be more self-sufficient – all while putting less strain on an often unsustainable global food system. Indoor plants can provide a living aspect, color, and fragrance to your house, brightening the space and adding to its aesthetic appeal.
Fresh, local food availability throughout the winter can be improved by doing this all year round. There are many different types of indoor garden systems, ranging from massive hydroponic systems capable of growing several dozen veggies to small setups capable of growing herbs or soil sprouts. To assist you in making your decision, we studied the top solutions for installing in your home. Here are our recommendations for the Best Home Vegetable Growing Systems.
1. AeroGarden Bounty Basic Indoor Gardening
The AeroGarden Bounty Basic Indoor Garden provides all of the benefits of a regular outdoor garden without needing soil or natural sunshine. This small indoor garden allows you to grow up to nine different herbs, veggies, or flower varieties within the stainless steel planter at any time of year. Each plant can grow as tall as 24 inches, making it perfect for herbs and small vegetables. 30-watt LED lights are used in this indoor garden to encourage photosynthesis. According to the company, it can result in up to five times faster plant growth than traditional gardening.
It also has an automated light timer, so you don't have to remember to turn it on or off, and a huge water bowl allows you to go longer between refills. The AeroGarden Bounty Basic Indoor Garden also has a simple high-resolution control panel showing your plant vitals and reminders to provide water and food.
The "vacation mode" setting will automatically maintain your garden while you are off. Basil, thyme, mint, and chives, are just a few of the gourmet herb seedpods included with this little indoor garden to get you started. When the bundled LED bulbs burned out, some customers had difficulty finding replacement lights. Because the lights will last long before they burn out, you'll have plenty of time to purchase.
2. AeroGarden Farm 24Basic
The Farm 24Basic fully contained hydroponic system from AeroGarden is the best top-of-the-line indoor garden system. This 24-pod gadget, designed for herbs and veggies, may be operated by its touchscreen panel, an app, or even your Amazon Echo. The advanced display includes programmable light intensity and timing, food and water reminders, and information about your garden, such as water level, days planted, etc. It offers a 'Vacation Mode' for garden management no matter where you are, so you don't have to worry while you're away. Even the most inexperienced gardeners can succeed with this approach because it is made to be fail-safe.
Growing vegetables has never been easier than with this indoor garden! This system has a large capacity and accommodates both tall and small veggies and a 12-inch (30.5 cm) adjustable height limit. For optimum plant growth, the pair of 60 Watt white, blue, and red LED grow lights automatically adjust their output to meet the required illumination level. The stacking feature is wonderful if you want to increase your indoor garden arrangement without giving up too much space. Despite the high price, many owners believe it is well worth it for freshly selected vegetables that are pesticide-free.
3. AeroGarden Harvest Elite
The Harvest Elite has a stainless steel base with a hydroponic growing system that allows it to grow fresh herbs and vegetables every season without direct sunlight. You can grow plants up to 12 inches tall indoors using the indoor hydroponic system, but this kit also includes a gourmet seed kit for six herbs. The AeroGarden model comes in four different colors, which is an excellent opportunity to match the appliance with your interior design. The best part is that it features a vacation mode that will keep your plants healthy while you're away.
According to the manufacturer, it also contains high-performance LED grow lights that turn on and off automatically via a programmable timer (A 20 Watt, energy-efficient LED grow light with a 12-inch (30.5 cm) extendable lamp arm). Thyme, curly parsley, dill, Thai basil, Genovese basil, and mint are all included in the 6-pod herb seed package. The digital display automatically instructs you when to apply water and plant food to support the herbs' growth.
4. iDOO 7-Pod Hydroponic Growing System
The iDOO hydroponic system has a 7-plant capacity and three different lighting modes (12/14/16 hour illumination times). And you can modify the height (up to 34 cm) based on your growth needs and stages. This device, which comes in red, white, or black, is simple to set up and operate using a panel.
In addition, it is space-efficient and has a streamlined appearance. By increasing the oxygen in the water, the automatic water pump will circulate water for your vegetables, resulting in a better, healthier system. The iDOO water pump also has two circulation modes: active for 5 minutes, break for 30 seconds, and repeat the cycle.
Alternatively, sleep mode with the pump turned off for 12 hours for a peaceful night's sleep, then return to default mode. Since this system comes with everything you need besides seeds, you can choose what to grow. The sponges are made of natural peat, and the tank has a lot of space for plant roots to flourish.
Although there is no visible water level indicator, it will begin to beep if the water level is insufficient for your vegetables to grow. It offers excellent value for money. Like many other indoor systems, you won't need to purchase additional seeds straight from the manufacturer.
5. Click & Grow The Smart Garden 9 PRO
An automatic watering planter and built-in LED grow lights are included in this soil-based system. You can select from more than 60 biodegradable plant pods that have already been sown (or use your own seeds) and place them inside the planter. You then fill the tank with water, which can last up to a month, and use the water float indicator to track the water level over time. It includes nine free plant pods: three small tomatoes, three green lettuce pods, and three basil pods. If you want a more app-savvy gardening system, the brand released The Smart Garden 9 PRO, which has app-controlled grow lights and a timetable.
The elegant Scandinavian design of the Click and Grow Smart Garden system is available in three colors. It employs NASA-inspired technology to create perfect pH levels and nutrient balance for your vegetables. And it is a foolproof device suitable for any home. The self-watering system accommodates plants up to 10.5 inches (26.5 cm) tall and has the capacity for nine seed pods (3 each of lettuce, tomatoes, and basil).
You can also use extension arms to raise the lamp's height. Additionally, you can pop out the pod and replace it with another plant if one of your plants starts to crowd out the others. You can also buy experimental pods to try out different seed varieties or use your own potting soil and seeds.
The LED grow lights have a self-timer that guarantees the plants get the correct quantity of light. While simultaneously minimizing energy consumption (consuming only 13 watts of power). Another fantastic feature is the automatic watering system, with the 135-ounce (4-liter) tank lasting up to a month, depending on the plants. And the soil properties create an ideal setting for plants to thrive in.
6. Lettuce Grow Farmstand | 12-Plant Hydroponic Growing System Kit
It comes in five sizes, ranging from a 12-plant capacity to a 36-plant system, and you may grow a selection of non-GMO veggies, herbs, and leafy greens of your choice. This is the smaller version of the Lettuce Grow Farmstand hydroponic growing system, which includes seedlings for you to plant.
You only need to perform a few maintenance tasks to maintain the health of your vegetables and plants because the system is self-watering and self-fertilizing (like refilling the water tank). That grows plants in nutrient-rich water without soil, both indoors and outdoors. It has a futuristic appearance and promises that plants can be harvested in three to four weeks.
The manufacturer advises filling the reservoir with water, adding nutrients, and checking and adjusting pH levels once each week. According to the brand, the Farmstand can be constructed in under 10 minutes and takes approximately five minutes to maintain each week. Pumping water and nutrients up from the base cause a waterfall to fall over seed pods that are pushed into the walls of the Lettuce Grow Farmstand.
Even though it's large, when the foliage blooms, it brings a lot of liveliness and atmosphere into any space. It's important to note that the watering system emits a small level of noise for about 15 minutes every few hours, similar to one of those Zen water fountains.
7. Rise Gardens Personal Garden and Starter Kit
The main goal of Rise is to inform consumers about their food sources. They aim to closely relocalize food as part of their purpose, ensuring that consumers are aware of the origins of their food and are not depleted of nutrients during the time between harvest and consumption. Rise's primary focus is on the concept of sustainability: they say that growing your own vegetables at home can relieve pressure on the food system while also allowing you to produce high-quality, locally farmed food.
While they offer a variety of indoor gardens, their simplest option (the Rise Personal Garden) is an excellent place to begin. Rise Gardens' hydroponic garden may be used as both an indoor gardening system and a fashionable piece of furniture.
This small device fits easily on your kitchen counter, a small table, or wherever else you might put one. It has a maximum capacity of 12 plants, a starter package that includes eight seed pods for growing different vegetables and herbs, and a month's worth of nutrient pods. According to the manufacturer, you only need to add fertilizers and water to your garden once a week. The garden also has a clever self-watering system that gradually provides your plants with water and nutrients.
According to the company, the Rise Gardens mobile app can also help you keep track of your plants, know what to do at each stage of growth, and remind you when to add water and fertilizers. At the same time, the Amazon Alexa voice assistant can monitor and control the LED grow light settings, water levels, and nutrient levels.
The Personal Garden is manufactured in China and assembled in Taiwan. The company's products do not contain any synthetic chemicals or pesticides. Cold-rolled steel is utilized to create the metal trays, shelves, and cabinets for the gardens, while virgin plastic is used to create the tubes and reservoirs (some post-consumer plastic is used in other parts of the unit).
Most (but not all) of their seed kinds are organic; however, if you buy your own organic seeds and use them in Rise models, you can be certain that they are organic. Rise gardens are highly automated: they link to WiFi and use an app to track growth, notify you when water levels are low, and set the light schedule, among other things.
8. Moistenland Hydroponics Growing System
The Moistenland hydroponic indoor garden is ideal for building beginner confidence with its easy setup, self-watering plant pots, automatic grow light, and low cost. Anyone may develop a happy, successful little indoor vegetable garden with the help of the system. The included guidebook contains helpful advice and methods for maximizing your growth and getting your vegetables growing as soon as possible.
The ultra-thin, 22 Watt, high-efficiency LED grow light has a unique Dual Growing Mode that works for fruiting or blooming plants and green vegetables. Natural light is provided by the daylight cycle, which runs for 18 hours on and 6 hours off. You can also turn the light on and off yourself. The grow light's imitation wood appearance adds a wonderful, stylish finishing touch even though the light cannot be increased or lowered.
The soil-free garden can support twelve 11.2-inch (28.4 cm) tall plants. This product is ideal for small spaces with a water reservoir capacity of over a gallon (4 liters) and an easy-to-view window to check your water levels. Every 30 minutes, fans and a water pump are also present to ensure proper air and water circulation. As a result, you won't have to bother regularly replenishing the tank. This product does not include seeds or plant food. However many home gardeners, prefer the freedom of using their own seeds rather than pricey pre-planted pods.
9. Ecoogrower Smart Garden | Hydroponics Growing System
This cost-effective hydroponic alternative has three distinct smart growth light modes that make it simple to adjust settings according to plant requirements. Normal (14 hours per day), Growth (16 hours per day), or Enjoy (12 hours per day) are the options. The four-pod system offers an adjustable, 25 Watt LED grow light with outstanding energy efficiency to promote development with a 13.7-inch (34.8 cm) height allowance.
This Ecoogrower comes with a specifically designed A & B Plant Nutrient Fertilizer and has a fashionable spherical appearance to fit any interior scene. Additionally, it will beep to alert you when the water tank needs to be filled and warn you when there is insufficient water. With this device, you'll always remember to water your plants again.
The soil-free garden includes a pleasant-sounding water pump that provides new water every 15 minutes with no annoying motor noises. This environmentally friendly, soil-free solution also means no soil or heavy metal pollution and no pesticide residue. The seed pods for planting are composed of Biochar Mud, which is safer and healthier than other typical sponges since it is non-toxic, non-nitrite, and non-GMO. Once installed, the Ecoogrower Hydroponics system is simple to use and a stunning addition to any interior environment.
10. Gardyn Home Kit 2.0
This is another hydroponic garden option, but it is much better suited to a small space. The Gardyn upright grow system can hold up to 30 plants, taking up only 2 square feet. Individual shoots are watered using a tank and pump that circulates water on a timer. Built-in LED lights that are also on a timer start the wonderful process of photosynthesis. The Gardyn system self-monitors with sensors and actual cameras, so you only need to clean and restock the tank about once a month. While it is expensive, the Gardyn is quite efficient.
Gardyn's Home Kit 2.0 is the closest to a farm in your kitchen or living room. The innovative, freestanding design can hold up to 30 food plants in under two square feet of space. Thanks to a smart, hands-off Vacation Mode, built-in AI technology keeps the system correctly watered and lit even while you're not home. However, if you're serious about growing your own enormous indoor garden with minimal effort, this is by far the finest option.
According to the brand, the Gardyn Home Kit 2.0 is an AI-powered hydroponic garden system that can grow 30 plants along two tall columns across a compact 2 square feet of space with no soil or mess. It also features an energy-efficient water pump, and LED grow lights to help your vegetables flourish. It allows you to regulate your system's light and water schedule, order new plants, and more using the Gardyn app.
11. iDOO 12 Pod Hydroponics Growing System
The Idoo 12-Pod WiFi Hydroponic Growing System makes it simple to cultivate plants indoors, even for inexperienced gardeners. With this wifi-connected indoor garden, you can monitor your plants and ensure they grow even if you don't have a green thumb. With its user-friendly companion app, you can control all aspects of your indoor garden maintenance with a few simple clicks. Choose the fruit/flower or vegetable modes to alter your settings and set times for particular lighting, fans, and watering.
The software also allows you to manually enter planting dates, reset the device for fresh plants, follow each plant's progress, and submit images to your plant journal to preserve a record of the entire life cycle. It provides enough room for up to 12 pod plants to grow a wide range of fruits, flowers, and vegetables.
Additionally, the 6.5-liter water tank offers plenty of space for root growth and preserves the freshness of your plants for two to three weeks without watering. Remember that the plant pods in this indoor garden are a little flimsy, so if you allow the stems to grow far longer than the roots, they could topple over. To avoid this, make sure that you keep up with maintenance.
13. TORCHSTAR Grow Light Herb Garden
The Torchstar Indoor Garden is a cost-effective and efficient way to nurture small plants and beginning seeds. It has full-spectrum LED grow lights to promote healthy plant growth. An automatic timer controls the lighting, which simulates natural sunshine by turning on for 16 hours and turning off for 8 hours. The LED panel's height is freely adjustable, allowing you to accommodate growing plants. The drip tray is 17 inches broad and nearly 8 inches deep, with enough area for numerous plants. This item comes with a 5.58-foot power wire and plugs into a regular outlet.
It also helps to catch any water that leaks through the pots. Remember that you must provide your own seeds, pots, and soil. This indoor garden needs the advanced features seen in pricier models. You'll have to perform the majority of the gardening yourself. The Torchstar Indoor Garden has a 25,000-hour lifespan, according to the manufacturer.
We discovered that the affordable Torchstar Indoor Garden was perfect for cultivating miniature plants or starting seedlings in grow mix. It includes an adjustable light panel that can be extended up to 18 inches, making it ideal for lighting short or tall plants. This indoor garden contains a built-in timer (16 hours on and 8 hours off). However, it does not have pots or seeds.
This modest indoor garden includes full-spectrum grow lights and a drip tray for holding water that passes through the pots, but we had to do all the gardening ourselves. Even without fertilization, the light seemed to stimulate the violets to grow, and we could lift the light panel when the plants went too close to the light. This low-cost system is an excellent choice for traditional indoor cultivation. Even in a dark area, giving adequate light will keep plants healthy even though it doesn't have many bells and whistles. The user selects the seeds, soil, and pots.
14. Klarstein Growit Farm – Smart Indoor Garden
The Klarstein Growit Farm is a stunning indoor garden that makes producing herbs, plants, and vegetables easy and appealing. The Klarstein Growit Flex Smart Indoor Garden is a compact hydroponic garden that can grow up to 9 plants simultaneously, with a huge two-liter water tank and built-in circulation pump that delivers nutrients to plant roots. It's a 15-piece kit that includes everything you need to start a thriving indoor garden quickly.
The full-spectrum grow lamp gives all of the light required for plant growth. The light can be adjusted over time to keep up with the growth of your plants because it has a 135-degree tilt angle. The lamp offers automatic light control that simulates natural daily light cycles for fast and healthy plant growth. The Klarstein Growit Flex Smart Indoor Garden includes a grow light, seed box, sponges for seedlings, plant baskets, and a plant container.
16. Vivosun Hydroponic Grow Kit for 36 Plants
If you're looking for a cheap yet effective solution to keep herbs and small plants alive inside, the Vivosun Hydroponic Growing Kit is the ideal indoor garden. The small garden is simple to use and put up, making it perfect for new gardeners with no prior expertise. This 36-site indoor garden is constructed from food-grade PVC-U piping and has space for growing plants, fruits, and vegetables.
Because it is cultivated in a nutrient-rich water solution rather than soil, this garden can yield twice as much as typical soil-based gardening in far less space. According to the company, it's beneficial for producing leafy crops like lettuce, beets, rabe, and celery.
The inbuilt timer eliminates the need for guesswork by allowing you to program the pump to turn on for five minutes every 30 minutes. This allows your plants to acquire adequate nutrients without needing regular attention. You can also manually set the pump for extra control over the growing process. It's important to note that while this indoor garden is incredibly simple to put up, cleaning it does take some time. To completely clean and wipe out the inside piping, you'll need to disassemble some of the sections, which can be difficult and time-consuming.
17. SunBlaster LED Mini Greenhouse Kit
The Sunblaster Mini Greenhouse Kit is the best option for seedlings because of its high-humidity dome. This kit has a heavy-duty tray base, an enclosed greenhouse, and a high-efficiency LED grow light strip, so you can start growing immediately. The high-efficiency 6400k LED grow lights simulate outdoor conditions and promote rapid plant development. However, because this machine lacks a timer, the lights must be turned on by hand. You need to add your own soil, plants, and water.
The little greenhouse's dimensions are 21.65 x 11.81 x 9.84 inches, so it will only take up a little space on a table or countertop while still holding multiple plants. If you require more growing space, recessed light tracks let light strips span many greenhouses so you can position them next to one another. Please make use of the one-year guarantee if you experience any issues.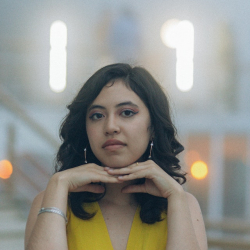 Latest posts by Life and Agri
(see all)