10 BEST GALVANIZED RAISED GARDEN BED KIT
If you've never tried gardening in raised beds, you may be amazed by how much better plants grow and how much simpler they are to maintain. Raised beds provide several advantages over flat, in-ground beds, including the ability to plant sooner in the spring and continue growing into the fall. These can be created using specially formulated soil or a soil-compost mixture for the plants you are growing. Moreover, more can grow in a smaller area. Wood, wood composites, and metal are some of the most widely used building materials for raised beds.
These garden beds come in a range of shapes, sizes, and colors. But, galvanized steel garden beds are becoming increasingly popular.
1. Land Guard Galvanized Raised Garden Bed Kit
The dimensions of each raised metal bed are 4x2x1ft,7.14Cu. Outdoor raised garden beds are made of Q195 galvanized metal sheet, double-layer anti-corrosion galvanizing, and an oval structural design that is more attractive, can withstand more pressure at the interface, is difficult to lose, and will not deform and can be utilized for many years. This galvanized tank is simple to install. You can start sowing seeds after only around 5 minutes of installing.
This planter-raised garden bed metal galvanized has an open base that can effectively prevent water collection and decay, protect plant roots, and enable the roots to more effectively absorb nutrients. This galvanized planter zinc sheet has a double thickness that is exceptionally stable, with an average thickness of 0.78mm and a maximum thickness of 1.5mm. It will be a better option for you compared to a standard 0.3mm thick rectangular elevated garden bed.
2. FORTUNO Round Galvanized Raised Garden Bed Box 3 FT
Composed of premium galvanized steel sheets, these planters are more stable and durable than wooden planters and offer long-lasting use in all types of weather. The wave stripe and strengthened corner improve the structure and lengthen the life of the garden bed. The ground-raised bed's open bottom design offers efficient drainage. Furthermore, it ensures the unrestricted growth of crops with deep, developed root systems and enables them to absorb more nutrients.
With the help of this useful planter, you can grow plants like vegetables, flowers, and herbs on your patio, yard, garden, and greenhouse and make them easier to handle.
This raised garden bed is made of a simple, robust structure that is quick and simple to assemble. Hardware and instructions are supplied. Place the kit above ground, add soil, and then observe your vegetable and plant growth. Offering you high-quality goods and attentive service is FORTUNO's commitment. If you have any questions about their products please don't hesitate to contact them. They provide a 3-YEAR GUARANTEE against manufacturing defects. FORTUNO raised garden bed allows you to enjoy your garden life.
3. Mr. IRONSTONE 2 pcs 6x3x1ft Galvanized Metal Raised Garden Bed for Vegetables
High-quality materials are used to create the garden bed, which is rust-proof, durable, and steadily thickened galvanized metal. Without maintaining it outside, it can be used for many years. Advice: One package contains the components for assembling a two-piece garden bed. Its open base design encourages soil drainage, protects plant health, and maintains a balance of soil moisture. Raised planter beds are the ideal option for your backyard gardening.
Its 72″ (L) x 36″ (W) x 12″ (H) is a more spacious planting size. This size is larger to accommodate your planting needs, and the square design helps the garden look cleaner.
Simple to assemble: It just takes you 5 minutes to finish without the use of any other tools. Mr. Ironstone is dedicated to helping you with any issues you may have with any of their products. If you have any questions, please contact them via Amazon.
4. Galvanized Raised Garden Beds Outdoor Tall Raised Bed Kit with 1Pc Gloves
Huge Raised Garden Bed: A 2-foot tall planter box gives you extra room to grow deep-rooted veggies, herbs, flowers, and other plants. Steel garden set composed of stable thickened galvanized metal. The frame of a metal garden bed is rust-resistant, strong, and long-lasting. An open-bottom garden frame made of metal shields the roots of the plants. It provides effective drainage, which protects the soil's nutrients, pests, and diseases.
Environmentally friendly: Outdoor raised garden beds have an eco-friendly coating that doesn't contaminate the soil, making them safe for both plants and people. Huge patio bed kits are simple to assemble and just take a few minutes. Gloves and a manual for hardware assembly are included.
5. Quictent 6x3x1ft Galvanized Raised Garden Bed with Cover Metal
The "Garden Bed with Greenhouse Kit" is a three-in-one galvanized raised garden bed kit that includes a garden bed, a detachable tiny greenhouse, and a garden bed and greenhouse. It's ideal for personalizing your garden! The screen window of an outdoor garden bed cover enables fresh air in a while keeping birds out, as well as providing optimum ventilation and an ideal environment for plants (2 Screen Windows with Zippers). Also, by opening and closing windows, you may regulate the temperature inside the cover.
Huge Growing Raised planting beds with dimensions of 6 x 3 x 1 ft can accommodate roughly 18 cft of soil and offer a big growth area for vegetables, flowers, and herbs in your garden or backyard. Ideal for gardens of any size.
Composed of extra-thick galvanized metal that is robust, solid and weather resistant. Metal planter boxes have four central poles that are stronger and won't bend as easily as an aluminum flat bar. The supporting bar prevents the connection of the long sides from bursting. The raised garden bed component has a 5-year warranty, the greenhouse cover has a 1-year warranty, and the greenhouse frame connectors are replaceable for life.
6. KING BIRD Raised Garden Bed with Garden Anti Bird Protection Netting Structure
A 6x3x1-foot raised garden bed with an anti-bird protection netting structure may successfully keep birds out while also safeguarding the plants. The construction is more stable because of the conserved screw holes. Installation is simple; all it takes is 15 minutes to DIY construct the card frame and sheet. Since they also supply zip ties to ensure that the netting can be completely fixed on the framework, the netting and the outdoor garden boxes are also simple to install and won't sag.
Total height of 34.6 inches:  The KING BIRD galvanized raised garden bed is ideal for producing strawberries, carrots, peppers, and other fruits and vegetables, as well as root vegetables, and is particularly useful for safeguarding seedlings. To make installation and garden work more comfortable and convenient, there are 2 pairs of gloves included. 8 pieces of T-type tags are provided so you may track the development of flowers and vegetables. To make assembling the netting even easier, 12 Zip Ties are also included. There are two installation videos. Watch the two installation videos to learn how to put the raised garden bed section, the frame, and the netting together. 2-YEAR WARRANTY on the entire raised bed.
7. Yansguard 6 Pack Galvanized Raised Garden Beds
A single package contains six triangular plants, and the total volume of this modeling is up to 17 cubic feet. Their garden beds are composed of sturdy thickened galvanized metal with strengthened crossbars that have greater resistance to rust and corrosion, keeping them durable for extended use.
This bed differs from the typical square plant garden bed in that we can spell out various shapes. Also, different plants are divided so that you can plant them in accordance with the nutrients and water they require. Create healthier plants.
Simple to Assemble: This raised garden bed is made of a very simple, yet stable, structure that is quick and simple to assemble. The hardware and instructions required are supplied. In addition to the installation tools, they give instructions, a protractor, and guidance on the different stitching methods.
8. Quictent Galvanized Raised Garden Bed 6x3x2 Ft
Metal raised garden bed is extra-high at 22.4″, compared to the standard height of only 12″. You can add a variety of materials to the bottom layer to create nutrient-rich soil; grow a variety of deep-rooted vegetables or fruits; and a tall garden bed can keep out small creatures such as chickens, puppies, and rabbits.
They give customers three tomato cages in total, as well as a weed barrier for a galvanized garden bed to keep weeds out of the planting area. Tomato cages can support plants and keep them from collapsing due to their own or the weight of their fruits. The bottomless design of the metal planter bed is helpful for drainage and prevents plant roots from becoming sick from an abundance of water. The roots of plants can absorb different nutrients from the soil and grow more healthily as they won't come into contact with the metal sheet.
Garden-raised planting beds are composed of powder-coated galvanized steel panels, which ensure that they will remain in excellent shape and that they can withstand extreme weather conditions. They won't break over time, so you can use them without worrying. Strengthen Stabilizing Bars: Unlike aluminum flat bars, the reinforced middle crossbar for the 6-foot-long raised garden box is cylindrical and won't flex easily. With the help of our supporting bar, metal garden planters will remain more stable and won't split in the center where the long metal sheets intersect.
9. Mostmahes 2 PCS 8x2x1/6.5×3.5×1/5x5x1ft Galvanized Raised Garden Bed
9-In-1 describes a kit that comes in 9 various combinations (or forms). Depending on your needs, you can put together your own shape. Choose your favorite, and then put your garden bed together. This enormous flower planter box has plenty of area for growing herbs, vegetables, flowers, and plants. A depth of 2 FT is sufficient to hold soil.
Planter Box Made of Sturdy Galvanized Steel: The anti-rust coating on the planter raised beds allows them to be exposed to the sun, rain, snow, and other elements for a long period. It can hold the weight of the actual garden bed, soil, and plants thanks to thicker steel and reinforced corners. Galvanized steel garden beds have an eco-friendly covering that prevents soil contamination, ensuring your safety while growing food.
This metal raised garden bed has a bottomless design that allows plant roots to extend freely and excess rainwater to drain away. It's perfect for growing veggies, herbs, plants, succulents, and flowers. Easy to Assemble: Because this garden box has a simple structure, they will supply clear instructions and the necessary tools to cut your installation time in half.                                                                                                                                 
10. COATTOA Raised Garden Bed, Outdoor Galvanized Planter Boxes, Large Raised Garden Stock Tank
Size: 4x 2x 1 ft, outdoor galvanized planter boxes. With more than three installation options, you can use galvanized sheets to cut out the size and shape you desire. Using your creativity and design talents, you can create your own beautiful garden with these galvanized garden beds outside with metal plant stakes. You can grow flowers, herbs, potatoes, sweet potatoes, and other plants in your yard, patio, garden, and greenhouse using galvanized garden beds outside with metal plant stakes. It also includes a set of two metal plant stakes that can support a tomato and pepper cage.
COATTOA Raised Garden Bed is Composed of thicker galvanized metal that is stable, Provides adequate drainage, keeps weeds out of the soil, and protects your plants while sitting on the ground in a garden bed. Garden galvanized stock tank that is simple to assemble, takes only a few minutes to put together, has a double-layer anti-corrosion galvanizing and an oval structure that makes it more attractive, can resist higher pressure at the interface, and can be reused for many years.
One-year quality guarantee on raised garden beds. After-sales service team will supply you with the best quality after-sales service 24 hours a day, dedicated to establishing a family-like consideration for you to solve any after-sales difficulties, please rest confident that you buy and use it!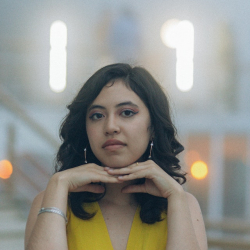 Latest posts by Life and Agri
(see all)