6 BEST STACKABLE FLOWER POT TOWER
A vertical vegetable garden is a simple method to expand your production area, reduce pest and disease problems, and enhance the aesthetics of your terraces and balconies. Plants can grow up walls and fences, or vertical garden spaces can be created using hanging baskets or pallets.
When planting vertically, more air, sunlight, and pollinators can reach the plants. The increased ventilation, sunlight, and pollinators also led to an increase in yield. Vertical gardening allows for easier harvesting of excess yield by eliminating the need to look for fruits and veggies from the market.
Vertical gardening is not a new idea, but over the past 20 years, the modern Stacking Planter and Wall Planter have experienced some rather substantial upgrades. Stackapots has been at the forefront of innovation, holding multiple patents globally.
Stackapots has been an industry leader in stacking planters, appealing wall planters, and other vertical garden essentials. Stacking pots are appropriate for plants that produce fruits like strawberries, lettuce, flowers, and herbs.
This post has given you 6 best stackable flower pot towers. Share this vertical planter's with your family and friends—they'll love it!
1. VIVOSUN 2-Pack 5-Tier Vertical Gardening Stackable Planter
This planter can be used on a cylinder rod or stacked in two, three, four, or five tiers.
Even in the summer heat, thick, high-quality polypropylene plastic materials can be used frequently without fading.
Growing plants vertically saves the most space, and you can fit a lot of healthy plants in a little space.
The water filtration system works effectively to save and retain moisture, and the bottom is fitted with a bottom dish that won't damage the ground.
You may use it to start a little flower or vegetable garden on your balcony or put it in the kitchen to produce fresh fruits and veggies.
2. 5 Tier Stackable Planter Vertical Garden
Ideal for a garden inside or on your patio. Growing your plants vertically in multi-tiered structures (3 pots per tier, a total of 5 tiers) can help you make the most of a small area.
The layers can be stacked to create a well-organized vertical garden or disassembled and used as individual plant pots. Simple-to-grow plants including strawberries, flowers, herbs, succulents, micro greens, and more.
These reusable elevated planters are made of sturdy polypropylene plastic that won't fade or break and will withstand rainy and hot days. Ideal for porches, patios, or decks.
These stackable planters for vertical gardens are attractive and functional. The pots are great for organizing your planting.
3. Tectsia Strawberry Vertical Planter Tower Garden – White
Up to 15 different plants, including strawberries, spinach, leaf lettuce, arugula, mustard greens, and a few smaller herbs and flowers, can fit in the five-tiered vertical planter, which is made of BPA-free plastic. Additionally, because strawberries fall over the edge of the container, it makes the ideal serving dish for them.
Simply stake the pieces on top of one another to assemble them. Filling them with dirt is simple and doesn't require any installation. Enjoy your yard, balcony, and kitchen plantings.
The tower garden has a space in the middle for a support pole (Not Included). This spot is handy in windy locations or can be used to hang items as a garden ornament from an iron chain
The large rolling garden saucer on the bottom makes it simple to move both inside and outside, and it's easy to spin it so that all herbs can benefit from the sun.
A water filtration system that works from top to bottom can conserve water and hold onto moisture while guarding against overwatering and root damage. Each planter level has five filters to assist in holding water and prevent soil from leaking through the large drainage holes.
4. 3 Tier Stackable Herb Garden Planter Set with Bottom Saucer
12 planting locations that are both inside and outdoor save space and make the ideal gift.
UV Protection – Flow Through Design – Simply Water The Top.
Consider using this as a kitchen counter herb garden or to grow strawberries on the terrace.
Convenient for hydroponic and soil systems: Keep all your herbs in one place.
5. 3 Tier Stackable Garden – Indoor / Outdoor Vertical Planter Set
Simple, Effective, and Smart Design.
Gardening is simple because you only need to water the top pot to keep 12 plants alive, thanks to the attractive and innovative design.
Has three Mr. Stacky Planters & Drip Tray – 12″x12″x18″; soil volume 14 quarts.  
It saves water and is made in the USA.
6. Mr. Stacky 1305-HG 5-Tier Stackable Planter
Space-saving stackable indoor/outdoor planter that prevents overwatering.
Protects from fading & cracking in the sun – Made in the USA.
Suitable for using little space to grow strawberries, herbs, and flowers.
Five (5) Stacking Planters, each with four planting spots; and (1) Drip Tray – W:12″ L:12″ H"28″; soil volume 24 quarts.
Just water the top planter so that the lower tiers may water themselves.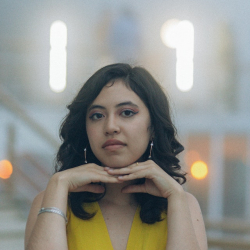 Latest posts by Life and Agri
(see all)