8 BEST PLANTS FOR WINDOW BOXES
As a plant lover, the first thing that you will consider is where you place your flowers in your indoor and outdoor spaces. Some of you have big gardens that can accommodate a wide variety of different flower plants while others do not have enough space for growing flowers.
Do not worry, Then you can use window boxes to enhance the architecture of your home. Window boxes are a great way to fulfill your dream of planting flowers that filter and purify the air, whether you live in an urban area with limited space or your home is on the 10th floor.
What Is A Deck Railing Planter?
A deck railing planter is a pot for your plants that can be attached to the edges of your rails using brackets or hangers that are usually sold together with the product. There are many various varieties of deck rail planters to pick from, with materials ranging from plastic to heavy-duty metal, basic or intricate forms, and available in a wide variety of colors.
Any type of flower window box can be used as deck railing planters. Window boxes are available in a variety of sizes, depending on the size of the window. Your flower box may provide color and aroma for the majority of the year, until the first freeze in the fall, if properly planned. Many annual plants bloom in the spring and summer, or sometimes all winter long and peak in the spring. Flowers come in a variety of colors, including green, blue, purple, red, white, and pink, and range in height from 6 to 24 inches.
The evergreen ones can be held in place all year without needing to be replaced. However, a more artistic selection could include an edible arrangement made out of vegetables, herbs, fruits, or a combination of these plants. Some of the best plants to grow in a window box are listed below.
Petunias (Petunia spp.)
Petunias are one of the most popular plants that are often seen around the walkways of a garden or the windows of a house. They do not grow well in extreme heat, which is why growing them in a shady window box is a great idea but they need to receive at least six hours of sunlight a day. Make sure the window boxes drain freely and keep the soil moist to prevent the cheerful plants from wilting.
They come in different colors including pink, red, yellow, purple, and white. These plants can have a single or double bloom, and they come in a variety of colors that can light up your outdoor environment. Plant petunia seeds in the early spring and enjoy blossoms all summer.
Begonias (Begonia Semperflorens)
Begonias are attractive plants with wax-like leaves. That is unique especially when they are surrounded by little rose-like blooms in red, white, yellow, pink, or orange. These plants grow best in the shade; grow best with morning sun or shade and prefer afternoon shade. However, any window box will be ideal with begonias. They like well-drained soil so keep evenly moist but never soggy.
Impatiens (Impatiens Walleriana)
One of the most commonly available and popular plants for window boxes is impatiens. They come in a huge variety of colors except for blue and can vary widely in height from 6 to 36 inches. They prefer shady areas. They don't do well in direct sunshine, but you may acclimatize them by gradually increasing the amount of light they receive each day. The plant should flower continuously from spring to autumn if it is well-watered.
Coleus (Solenostemon Scutellarioides)
This is another plant for you to grow in a flower window box because of its beautiful foliage. Red, magenta, yellow, orange, copper, green, and chartreuse are some of the color combinations on its leaves. They can tolerate the hot afternoon sun. If your window box is located in a shady location, the plant can also be able to adapt and grow. For these plants to thrive, the soil must be well-draining and the temperature must be above 60 degrees Fahrenheit.
The flower spikes of the coleus should be pinched off. Coleus is an excellent choice for filling up gaps. It gives ornamental attractiveness to the base of flowers by acting as a filler. Coleus is a multipurpose plant that may be grown as both indoor plants and outdoor plants.
Daffodils
One advantage of planting only one type of bulb in your window box, such as daffodils, is that they all bloom at the same time, creating a spectacular display. Daffodils bloom in early spring and are quite easy to grow in containers. Daffodil roots like to extend downward and dislike damp soil, so choose a flower box that is quite deep and has good drainage. It is well-liked by everyone because it filters the air and facilitates the removal of toxic gases from the home.
Sweet Potato Vine
The lush foliage of sweet potato vine comes in various colors and varieties. Some of you don't want flowers in window boxes. Instead, you prefer the beauty and classic charm of simple foliage. Then this is one of the best plants for foliage lovers. It grows well at all locations as it can easily handle the sun and thrives during the summer heat. It has drooping leaves that range in color from green to purple in the winter.
This plant's vines grow to be around 6 feet tall and spread easily inboxes. Once it is grown, it quickly overtakes the place, and when it is cut the vines again grow into a flowering plant with beautiful flowers. To create varied window boxes you can grow them with petunias and begonias.
Snapdragon
Hummingbirds and bumblebees are attracted to Snapdragon because it stores tasty nectar. Snapdragon adds a splash of color to any window box. It's a tall flower that comes in a variety of bright colors, including yellow, orange, red, white, and pink. Flowers are grown in clusters and the foliage is blue to green. When planted in well-moisturized soil, these flowers will thrive in partial to full sun. Plant them in the back of a flower box to get the most out of their tall appearance. The sweet nectar is stored in the flowers, which attracts hummingbirds and bumblebees.
Fuchsia (Fuchsia Cultivars)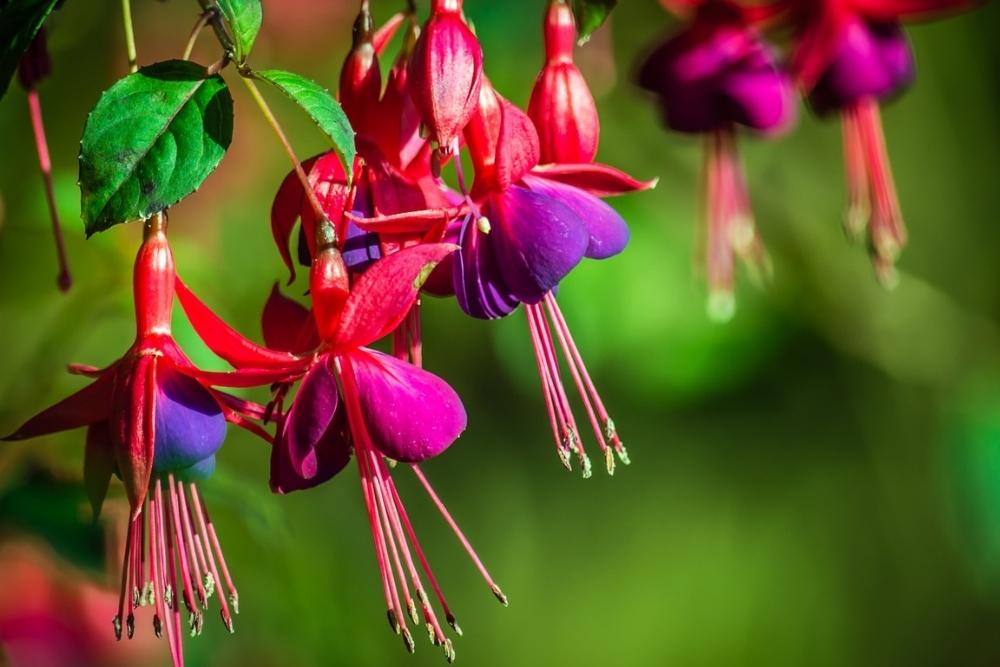 This 2- to 3-foot wide trailing plant features drooping tear-shaped buds that are welcoming people to your home. The fragrance's also so loving that everyone wants to smell it. Flowers of fuchsia come in red, white, pink, coral, purple, and combinations, adding to the beauty of your windows from spring through summer. This flower wants starting sunlight which comes from the east after that it offers beautiful blossoms all season long.
Type of Containers
Apart from PVC, several box types are available. They're made of a variety of materials. Metal boxes are strong and durable, but they are not inexpensive. Wood is a versatile material but moisture and pests can cause decay and damage.
The most common type of container is terra cotta, but these boxes do not hold up well to the cold. Because there is only one hole, the blooms receive little drainage. There are so many various varieties of deck railing planters available now that you'll have no trouble finding one that matches your style! For all of your deck railing planter, outdoor planter, and window box requirements, visit  Flower Window Boxes.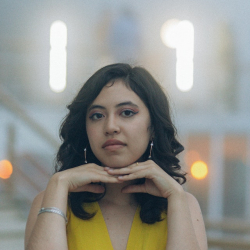 Latest posts by Life and Agri
(see all)