CHEAPEST HYDROPONIC SYSTEM
In hydroponics, plants are grown without soil using a water-based fertilizer solution. The growing medium used in this method can include aggregate substrates like vermiculite, perlite, or coconut coir. in order to get the best results from hydroponic growing you must aware of the hydroponic fertilizers for vegetables and how to sanitize and maintain your hydroponic system. You can get more information by referring to our hydroponic guide.
Here, we're showing you the cheapest hydroponic system all of which cost under $100. If you're new to hydroponics or are on a tight budget, we hope this will be helpful.
1. MUFGA 12 Pods Indoor Gardening System with LED Grow Lights
This hydroponics growing system's 24W LED lights imitate the spectrum of sunshine. In any season or climate, encourage your plants to grow five times as quickly as they would in soil. Add color to your kitchen by growing herbs that are both ornamental and functional. Even in the coldest winter, it is possible to grow up to 12 of your favorite herbs, vegetables, or flowers indoors, including basil, tomatoes, peppers, lettuce, etc.
Vegetables can be grown at different stages of development by adjusting the height of the lighting component, which helps them absorb energy from LED lights and encourages growth. A separate water pump creates a system for circulating water that increases oxygen. All year round, you have complete control over the weather. If, for any reason, you are not completely happy with this product, please get in touch with customer support within 60 days, and they will do everything they can to assist you in resolving the issue.
NOTE: Seeds must be purchased separately; this seed pod kit does not include seeds.
2. FAFAGRASS Indoor Garden Hydroponics Growing System
This indoor garden germination kit includes a water circulation system. The plants' growth rate will be 30% more than in soil. It can be planted any time of year without concern for the weather or the changing seasons. Moreover, it can be planted on different occasions throughout the year. It is possible to satisfy your desire to consume vegetables and fruits whenever you like.
Plants at various growth stages can be accommodated by adjusting the height of the hydroponics growing system's lighting component. You don't need to be concerned that the leaf will affect the growth of plants after they get taller. Make the plants develop healthily. Four Plants can grow up at once; they don't need soil or other messy materials because they grow in water.
It's straightforward to operate this intelligent indoor garden. Just put everything in its proper location and push the corresponding button. After that, the system will function. You need to be aware of the amount of its water. The FAFAGRASS indoor garden has a removable water tank, which makes cleaning or changing the water very simple and eliminates the need to move the entire machine.
3. QYO Hydroponics Growing System 12 Pods Indoor Herb Garden
Using Full Spectrum SMD LEDs that mimic sunlight to deliver all essential wavelengths for plants to flourish year-round, this 36W Herb Garden grow light incorporates technology designed specifically for plants. The grow light could provide a correct temperature for plant growth using brand new full spectrum lights technology, allowing seeds to germinate quickly even in winter, allowing plants to develop five times quicker than in normal soil.
The hydroponic garden uses the advanced Deep Flow Method, with a professional water pump running every 30 minutes for a regular water flow, producing a stable ecology for roots. With the help of this technology, roots might be better supplied with oxygen and nutrients, resulting in faster and healthier plant growth. The pump makes very little noise while it runs.
Gardening has never been easier thanks to the 3.5L large water tank and Self-Watering System, which allows for up to 15 days of self-sufficient growth with just one watering. Uniquely designed huge water tanks allow roots to spread and grow, producing more vigorous plants. All the nutritional components that plants require are included in the 400ml of nutrients. When adding water and fertilizers, a water-level meter makes it simple to determine when to do so.
Twelve grow pods and a 23.8" Height-Adjustable Light Pole was created to make gardening as simple and fruitful as possible. Using its two growing modes, you can grow all your favorite vegetables in our indoor herb garden, including basil, lettuce, tomatoes, pepper, oregano, harvest chervil, parsley, cilantro, and spinach, even in harsh winter and apartments with limited sunshine. The indoor herb growing kit has everything you need, including a hydroponics system, solid nutrients, 24 sponges, a grow dome, grow baskets, a rod, and tags. They will respond to your inquiries within 24 hours if you have any about their items.
4. EZORKAS 12 Pods Hydroponics Growing System
The hydroponics growing system's lighting height can be changed for vegetables at different growth stages, allowing them to better absorb energy from LED lights and fostering growth. The control panel will indicate when to apply the plant food solution.
This indoor garden germination kit has a water circulation system that boosts the oxygen content of the water. Push the pump to start a cycle that lasts 30 minutes on and 30 minutes off while making extremely little noise. Growing more quickly in nutrient-rich water than in soil. Throughout the year, you have complete control over the weather.
"Vegetable" Mode has all the light and should be selected for vegetables. Choose "Flower" Mode for flowers and fruits with a more red light. They have created intelligent modes with various red and blue spectrums and timing. 80 LEDs Full spectrum, high-performance grow lights 36 watts LED high efficiency grow lighting system in your herb garden is customized to the unique needs of plants to maximize photosynthesis, rapid growth and development, and large harvests.
You can cultivate fresh herbs, vegetables, and fruits with it, making it an excellent gift for young people, friends, couples, and seniors. It's a fascinating activity to watch plants develop. In addition to making life more enjoyable, this growing system also improves the quality of your life.
5. Wattne 9Pods Hydroponics Growing System with LED Grow Lights
Up to nine planting pods can be accommodated by the Wattne hydroponics growing system. Spend less and save more. You can install the grow system in your kitchen, bedroom, or living room. The water pump works intermittently every 30 minutes and has a large water capacity. Raising the oxygen content of the water encourages water circulation, which improves the mixing of the nutrient solution.
During different stages of plant growth, the height of the lighting component can be adjusted from 7 to 23 inches. Fruit and vegetable mode for 20-watt LED grow lights. Different LED lights representing different wavelengths can help plants grow more effectively, including red, yellow, blue, and white LEDs.
Thanks to the visible water level buoy, you can immediately and quickly determine the precise amount of leftover water. Also, add water when necessary to guarantee that plants grow normally. Your plants will grow more quickly and healthily if the growing system is perfectly designed.
6. ScienGarden Hydroponics Growing System with LED Grow Lights
This indoor herb garden helps plants develop 3 times faster than in soil and enables you to cultivate fresh herbs, vegetables, or fruit every season without dealing with the mess of dirt and soil. It includes a hydroponics growing system, six grow sponges, six grow baskets, three grow domes, two A&B plant foods, and one adaptor. (Seeds are omitted.)
To encourage photosynthesis in plants in any climate, a hydroponic growing system uses 15W LED lights to imitate the spectrum of sunlight. Lighting is programmed to turn on and off automatically every 24 hours for 14 hours. Contains an internal water pump that improves water flow and boosts oxygen to aid in growth. You may get a good night's sleep despite having a herb garden in your bedroom because the pump runs for 5 minutes before shutting off for 25 minutes with a low-pitched hum of less than 30 dB.
For plants at various growth phases, the indoor herb garden kit's height can be changed (seeding, growing, harvesting). You can grow three plants at a time with a working height of 13.4 inches. The kitchen, bedroom, living room, or workplace can all be used for indoor gardening with plants. The vegetables or herbs are grown in a safe environment thanks to the innovative ABS material that is more robust, non-toxic, and ecologically friendly.
7. MYTOL 9 Pods Hydroponics Growing System 24W 96 LED Grow Lights
The ultra-quiet automatic circulating water pump is a special new updated feature of the automatic timer germination kit, eliminating the need for manual cycle setup. The automatic cycle runs for 15 minutes and then stops for 45 minutes. The water pump's two-way design prevents you from knowing it is operating and won't interfere with your regular sleep.
To meet the lighting needs of plants at various growth stages, the hydroponic planter uses 96 full-spectrum LED lights. Depending on your plants' multiple stages of growth, you can change modes. White light is best for growing plants; Red, Blue, IR, and UV light are best for harvesting leaves; and White, Red, Blue, IR, and UV light is best for plants that are blossoming, growing stronger, and producing fruit.
A simple-to-use indoor gardening system with three distinct light modes. The light time can be adjusted using the light time control button on the control panel, and just one button is required to switch between the three modes of "8hrs on and 16hrs off," 16hrs on and 8hrs off." and "12hrs on and 12hrs off". You may confidently cultivate various plants, including vegetables, fruits, and flowers, using plant germination kits.
Hydroponic Grow System with the ability to move the LED light pole up to 17″ to accommodate plant development, Indoor gardens can give the necessary space for your favorite hydroponics growing kits and vegetables, fruits, and flowers. The LED light board's angle can also be changed to provide the right light angle for the plants.
You only have one hydroponics growing system, one 3L water tank with a water level window and a low water level reminder, nine planting pods, nine sponges, nine basket kits, nine anti-moss stickers, nine germination hoods, one funnel, one bottle of Solid Nutrients A&B, one plug adapter, one instruction sheet, and one warranty card.
8. JustSmart 12 Pods Hydroponics System Indoor 36W100 LED Grow Light
To improve the oxygen in the water, this indoor growing system incorporates a noise-reducing pump circulation system and an automatic water circulation system. You may grow the plants you want all year long indoors, regardless of the weather, using hydroponics, which grows plants 500% quicker than plants in soil.
This indoor herb garden kit contains a 36-watt, 5-color, full-spectrum grow light that switches on or off automatically. It is in the Vegetable and Fruit Flower Grow Mode. Choose a vegetable mode that boosts blue light for plants that produce vegetables, and use a flower arrangement that promotes red light for fruit-bearing fruit trees. Both modes are programmed to cycle on and off automatically every 16 hours, simulating the sun rising and setting.
This indoor plant growing system uses 100 36W, 5-color, full-spectrum LED grow light beads that can successfully mimic the spectrum of sunshine and encourage vegetable photosynthesis in any climate. Plants can develop and be harvested quickly and naturally as a result.
This newest indoor garden includes a sizable 5L water tank that can support up to 12 plants growing simultaneously, each reaching a height of 23 inches. Vegetables and fruits at various growth stages can be accommodated by adjusting the height of the lighting component of the indoor gardening system, which helps plants absorb LED light energy and encourage growth.
All you possess Herb garden kit for indoor use comes with a hydroponic system, an adapter, two nutrient solutions, 12 dust covers, 12 grow domes, 12 grow baskets, 12 grow sponges, tweezers, and an instruction card.
9. Goottan 12 Pods Hydroponics Growing System Indoor 36W LED Grow Light
Up to 12 plants can be grown using a hydroponic growing system. After 16 hours of constant use, it will switch off automatically, and after 8 hours of rest, it will come on again. You can enjoy any hydroponic plant at any time of year, and it grows more quickly in nutrient water than in soil.
The 36-watt growth lamp for a full-spectrum indoor hydroponics system. The plant's specific growth can be taken into account while adjusting it. To provide the plants with adequate area to grow, the maximum height of the hydroponic planting system can be changed to 19.5 inches.
Red light is used to cultivate flowers and fruits, whereas blue light is used to grow vegetables in a hydroponic garden. Various spectral conditions are favorable for the growth of different plants and provide the most efficient photosynthesis while plants are growing.
This indoor herb garden set comes with a 4.5L water tank, two types of solid fertilizers, 12 plant pod caps, 12 plant pods, 12 planting sponges, 12 plant support rods, and other accessories. It can be used to cultivate various plants, including strawberries, basil, mint, pepper, and other fruits, medicinal herbs, and vegetables.
During the 16-hour operating mode of an indoor gardening system using an ultra-quiet intelligent water pump, the pump will automatically run for 30 minutes before stopping. When you press the "PUMP" button, the water pump turns off and waits for 12 hours before restarting water circulation in the water tank.
10. Wireless 360°Visible Detachable Hydroponics Growing System
Create a fresh indoor herb garden with the Onsast Hydroponic Growing System. The system comprises a detachable clear mobile reservoir with an oxygenator and an adjustable lamp post above LED grow light. Plants can grow up to four times quicker and healthier under controlled conditions with the hydroponic setup and lighting system. Adding plant seeds, water, and fertilizers to the reservoir will cause the plants to flourish.
The indoor growth kit includes six growing stations with a silent magnetic suction air pump at the bottom of the tank, allowing the turbine to make bubbles to oxygenate the water with just one press, making the tank rich in oxygen, which is particularly effective for growing small to medium-sized plants.
After a brief period, the roots of the plants are totally submerged in nutrient-rich, oxygenated water, which helps to encourage root growth. Your plants will grow successfully as a result. There is adequate space for vegetables because the water tank is detachable. Moreover, it can be placed on a balcony, outside, or in the living room and utilized as a beautiful potted plant. The 360° visible water tank makes it simple to determine how much water is in the reservoir and when more water needs to be added.
Their indoor vegetable growing system uses energy-efficient full-spectrum grow lights, capable of filtering harmful blue light, protecting eyesight, relieving eye strain, and simulating natural sunlight. Flowers may also be grown in this indoor plant-growing system.
A cooling window on top of the grow LED light in the Indoor Hydroponic Garden extends the light's life and helps you save money. It is brilliant and robust. As the plant becomes taller, the lamp post can be changed. Moreover, the grow lights have a 16-hour on and 12-hour off timer. The hydroponic grow system machine needs to be set up in a total of three steps before your plants can begin to grow.
11. Mini Hydroponics Growing System LED Automatic Timer Adjustable
This adorable indoor garden planter is small, portable, weighs only 500g, and can be positioned wherever you like. It contains a 0.9L detachable water tank, full spectrum led lights, an automatic timer, and an extended rod. Also includes seven pieces of plant sponge and one seeding box. Your indoor gardening requirements can be satisfied by the hydroponic grow light.
The MONGYA tiny hydroponic grow light is a simple-to-use hydroponic growing system. It just has one lighting mode, which makes using it convenient and easy. To start the cycle working, all you have to do is press the switch. It's simple to use and excellent for newcomers to hydroponics.
You may produce fresh fruits and vegetables indoors with the help of this indoor garden kit, which also ensures that the weather has no impact on the healthy development of your plants. The hydroponic grow light is an automated timer-equipped growth light that is simple to use. When switched on, it will remain lit for 12 hours before automatically turning off for another 12 hours to complete its cycle of operation. It not only provides adequate lighting time for plants but also allows them to rest completely. To ensure that there is enough room for plants to grow, the height of the light pole can be freely adjusted in accordance with the various stages of plant development.
The MONGYA Small Indoor hydroponic growing system functions as both a table lamp and a grow light. The grow lamp can be used to grow plants while also serving as a desk lamp due to its small size and gentle lighting. This grow lamp can be used in a variety of indoor settings, including bedrooms, study rooms, living rooms, workplaces, and even kitchens, and it won't take up any additional space.
Children can learn by observing the growth process with the help of the indoor smart garden planter. When you purchase this planting light, you will always have fresh vegetables. When you buy this planting light, you will have fresh vegetables all year long. Vegetables are the best way for inexperienced gardeners to begin, followed by herbs, including dill, thyme, Thai basil, mint, and salad greens. Also excellent for producing flowers, peppers, and tomatoes.
12. Aunifun Hydroponics Kit DIY Self Watering Indoor Hydroponic
Construction Size: 28x19x13.5cm; contents include a box, a buoy, six planting baskets, six planting sponges, and one pair of tweezers. "The appearance is attractive and supports the development of a range of plant activities and plant." The roots float in the reservoir beneath the net pots, and the roots are submerged in the nutrient-rich solution for the duration of the growing cycle, which boosts yield and shortens the growing period.
The basin cover and the planting basket are made of a dark material that effectively blocks light from entering the basin, inhibiting green algae growth in the nutrient solution.
13. Homend DWC Deep Water Culture Hydroponic System Growing Kit
Everything you need to grow your organic food and herbs is included in the package, including rock wool, an airstone, a strong air pump, a medium-sized DWC bucket, a water indicator, assembly instructions, a tube, and clay pebbles.
The hydroponic growing kit quickly grows large plants, and the roots don't need to look for nutrients in the soil. The ideal setup for an indoor herb garden. This is one of the best hydroponic system kits for those just starting as indoor vegetable growers or for youngsters and instructors performing class projects. Get full-power health advantages from your cultivated food, it preserves its vitamins, tastes better, and hasn't traveled far, unlike store veggies. This hydroponic system includes one lid, one water reservoir, one check valve, one air pump, one microtubing, one air stone, six plant net cups, three seal rings, two elbow connectors, one water lever tube, one bag of clay pebbles, and one grow stone wool.
14. Indoor Hydroponics Growing System LED Grow Light (No Seeds)
This indoor garden germination kit is built with a water circulation system that boosts the oxygen content of the water. Growing more quickly in nutrient-rich water than in soil. Weather is entirely under your control every day of the year. There are more than 70 plants available for you to choose from that have undergone comprehensive testing by the team and are suitable for a variety of intelligent breeding techniques. You have a choice of fruits, flowers, vegetables, and spices.
Up to 10 plants can grow at once and reach a height of 15.7 inches. With this indoor garden, you may grow something tall that requires no soil or other messy materials. The high-performance, full spectrum, 10-watt LED high-efficiency grow lighting system in your herb garden is customized to plants' individual needs to maximize photosynthesis, resulting in quick, organic growth and plentiful harvests. You can grow fresh herbs and vegetables year-round in this indoor herb garden. Always local, always fresh, and always in season.
15. Hydroponics Growing SystemLED Grow Light with Timer & Self-Watering
"CONVENIENCE SMART GARDEN" Timed Lighting – hold the switch down for 3 seconds: 16 hours on – 8 hours off, cycle lighting. There will be beeps from the water shortage indicator when no water is available. The sponge integrated into the planting box will automatically absorb water, preventing the plants from going for an extended period without water. Growing your favorite plants, such as cilantro, basil, dill, parsley, and other herbs, is simple with the help of a lightweight, portable planting kit. This hydroponic planter is also suitable for a few herb plants or the germination of seeds for later outdoor planting.
Avoid the mess and quickly produce baby herbs in 3 steps. Your herb garden starting kit is ready to use once you've completed the easy installation, poured water, and connected the smart garden to a power source to finish planting. Cultivate fresh vegetables and herbs Indoors: In any weather, your plants will thrive thanks to energy-efficient LED grow lights.
16. HaritzaK Hydroponics Growing System 14 Pods with LED Grow Light
The LED lights in the herb garden are made up of three different types of 36-watt LED bulbs that run for 16 hours, sleep for 8 hours, and switch on in 24-hour cycles. A light transmission rate of over 98% and a wide angle of 120 degrees are made possible by the acrylic material at the top of the indoor herb garden, which can aid plant growth by speeding it up five times compared to regular soil.
The herb garden is intended to run at a low noise level of 20–35 dB. The indoor herb garden's fanless design and preset sleep mode allow you to unwind and sleep comfortably at night. To ensure the highest possible energy efficiency, the hydroponics pump will run for 30 minutes every hour.
A sizable 4.0-liter water tank enables the indoor herb garden to last up to 15 days without needing to be refilled, so you can completely enjoy your holiday while remaining in the present moment, whether you are a beginner gardener or a plant enthusiast. Our indoor herb garden includes enough growing area for various herbs ranging from 15 to 21.6 inches in height.
Plants that are both ornamental and functional can now be grown in your kitchen to brighten it up. There is no need to spend money on pricey vegetables and spices at the store. Basil, peppers, parsley, cilantro, and spinach, as well as any other perfectly acceptable plants, even in the cold winter months and indoors where there is not enough sunlight, may all be grown indoors garden.
We understand how crucial keeping your indoor garden flourishing and healthy is. To guarantee your plants have the best possible habitat, their packages include everything you need. To ensure that your plants and veggies grow healthily and abundantly throughout the season, there are 14 planting baskets, 14 planting domes, 14 planting sponges, fertilizers, labels, and sticks.
17. iDOO Hydroponics Growing System 12 Pods Plants Germination Kit
The hydroponics growing system's integrated low-noise pump aerates the water to promote plant development, and the upper fan mimics the movement of the wind at predetermined intervals. Compared to planting in soil, your plants will grow 20% more quickly. A fan built into the hydroponics growing system spreads pollen during fluorescence and disperses heat during germination. An independent 4.5L water tank can support plant growth for 1-2 weeks throughout the growth phase. The amount of water in the tank is visible through a window.
The hydroponic growth system machine can be set up in a total of 3 steps. The hydroponic growing system includes all the elements required for plant growth, including light and synthetic soil. The hydroponics growing system's 22-watt LED light switches on and off automatically, simulating the spectrum of sunlight and promoting photosynthesis in any weather.
Vegetable Mode emits blue, white light, red, and far-red; Flower/Fruit Mode emits red, far-red, and white light. 12 Plants can be grown at once and reach a height of 11.02″. Plants at various growth stages can be accommodated by adjusting the height of the hydroponics growing system's lighting component.
18. Hydroponics Growing System 12 Pods 10.0L Aquarium System
To increase the effectiveness of planting and fish farming, their touch panel includes two separate operating systems, one of which is a hydroponics growing system, and the other is an aquarium system. You only need to select one option, and the hydroponics growth system will take care of the rest. Twelve plant pods are included in the indoor gardening system to help you grow more fresh fruits, veggies, and herbs. Equipped with a 3.0L water tank and a silent circulating water pump to create a water circulation system that will boost the amount of oxygen.
Also, the device will beep when the water level falls to 1.5L. The water pump will also automatically stop operating simultaneously to keep it from burning out and extend its service life. Their hydroponics growing system also includes an aquarium system, allowing you to grow plants and fish at the same time. The aquarium system has LED lighting and a water pump circulating filtration system, which can efficiently filter contaminated water and maintain the water clean and more oxygenated while creating a comfortable environment for your fish.
Two LED modes are programmed to run automatically for 16 and 8 hours. The acrylic material covering the top of the indoor herb garden has a light transmittance of over 99%, providing a 120-degree wide angle, which can help plants develop more quickly and efficiently than in regular soil.
The aquarium system also has a water circulation filter system, which can filter unclean water for the fish, and supplemental oxygen, which can maintain the environment of the fish. The hydroponics growing system has a water circulation system that can water and aerate the plants, which is one of the key reasons for speeding up the growth of plants. The reservoir's water pump may easily go into sleep mode and runs every 30 minutes.
19. VIVOSUN Hydroponics Growing System Garden Kit with LED Grow Light
Up to 18 plants can grow at the same time; plants can grow up to 19 inches tall. It is ideal for growing salads, tomatoes, peppers, and other plants since the movable light arm gives plants better light.
The Full Spectrum 7.5W LED High-Efficiency Grow Lighting System in your herb garden is customized to plants' individual needs to promote photosynthesis, resulting in rapid, natural development and plentiful harvests. It is simple to Use.
Three alternative lighting settings are available: lighting, growth, and auto mode; It can be used as a desk lamp when in lighting mode; The LED light requires manual deactivation while in growth mode since it is ideal for plant growth; The light will turn on for 16 hours in automatic mode before turning off for 8 hours and repeating this cycle.
20. VegeBox Hydroponics Growing System 9 Pods
This smart garden has a full spectrum LED lighting system that allows plants to grow indoors year-round, no matter the weather. This results in soil-free, mess-free indoor gardening. Plants cultivated in hydroponic systems expand 30% to 50% more quickly than those grown in soil, and they do it healthily. Everyone who wants to enjoy fresh herbs, veggies, or flowers can do so in a wonderful, straightforward method.
Nine plant pods allow you to produce a wide range of greens simultaneously to maintain a steady supply of vegetables. Perfect for flowers, tomatoes, cucumbers, lettuce, tomatoes, parsley, thyme, and basil. Regardless matter whether you have a green thumb or not, anyone can utilize these low-maintenance gardening systems. You don't need to bother about turning it on and off because it is completely automated and also has timers for the lights. You only need to connect it after adding plant pods and water to the tank. And see your garden flourish without using any gardening equipment.
The package includes a hydroponic system with a power outlet, 60ml bottles of nutrients A and B, and a planting kit with a seedbox, 20 planting baskets, eight caps, a measuring cup, 18 sponges, and a tweezer. You can purchase any seeds you like because seeds are not included in the package due to import limitations.
Whether it's a birthday, holiday, housewarming, or other special occasions, this wonderful gift will make gardening more accessible and more enjoyable for everyone who enjoys it. They'll have tiny sprouts that will grow into savory and aromatic herbs. For young children of all ages, it's also a wonderful hands-on educational present that teaches them about plants and how to care for other living things.
21. Click & Grow Indoor Herb Garden Kit Grow Light 3 Basil Pods Included
Energy-efficient LED grow lights guarantee that your plants thrive no matter the weather. Therefore, you can plant fresh vegetables and herbs indoors.
Simply insert the supplied plant pods, fill the water reservoir, and plug in the self-watering planter, and your herb garden starter kit is ready to go. Select from more than 50 pre-seeded plant pods for your herb garden, including cilantro, lavender, basil, wild strawberries, thyme, and even chili peppers. Give your indoor garden kit the ability to grow anything you want by experimenting with seedless plant pods. You don't need a green thumb. Once your herbs and vegetables are mature, transplant them into your preferred indoor or outdoor wall, hanging, or window planter.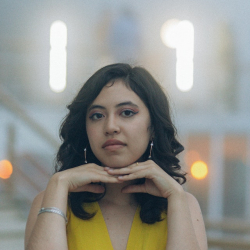 Latest posts by Life and Agri
(see all)