BEST HYDROPONIC LIGHTING SYSTEM
There are numerous options to consider when constructing an indoor hydroponic system. The kind of lighting you employ is among the most important decisions. After all, if you want to grow plants inside, you'll need to replicate the natural sunshine that an outdoor garden receives.
On the market, there are lots of different kinds of grow lights, each with benefits and drawbacks. We've gathered and reviewed some of the most highly regarded hydroponic lights available to assist you to choose the best hydroponic lighting system for your indoor farming system.
How Do Grow Lights Function?
High-intensity artificial light is produced by grow lamps to replicate sunlight for hydroponic plants. You can modify the spectrum and intensity of grow lights to suit the requirements of your plants. To maintain stable plant growth rates and increase yields, hydroponic lights offer a setting where photosynthesis occurs with optimal efficiency.
What Kinds Of Grow Lights Are Already On The Market?
Today's grow lights come in different categories: halogen, fluorescent, LED, halogen, high-pressure sodium, and metal halide.
1. Incandescent Grow Lights
Incandescent grow lights are the most inefficient and expensive hydroponic lights on the market. Also, they produce a lot of heat, which can be hazardous and harm plants. For the growth of hydroponic plants, incandescent grow lights are not advised.
2. Fluorescent Grow Lights
The efficiency and operating costs of fluorescent grow lights are better than those of incandescent ones. They also produce less heat, making them less harmful to plants. Unfortunately, fluorescent grow lights produce less light than conventional grow lights, therefore they might not be adequate for all hydroponic plants.
3. HPS (high-pressure sodium) lighting
High-pressure sodium (HPS) grow light bulbs emit a reddish-orange light that is favorable to flowering plants. HPS grow lights and produce more heat. However, they can be more expensive to run and might not be suitable for many plants.
4. LED Grow Lights
The most effective, affordable, and widely used type of hydroponic light is LED grow lights. For grow lights, LED bulbs are a fantastic option because they consume less energy and last longer than other types of bulbs. They also produce a very low amount of heat, which makes them safe for plants. LED grow lights are also suitable for heavy-duty applications. Only one-third of the energy needed to light fluorescent bulbs is used to power LED grow lights. These carefully designed LED grow lights boost crop productivity two or three times better than sunshine.
5. Metal Halide (MH) light
The light produced by MH grow light bulbs are bluish-white, which is ideal for vegetative development. MH grow lights are more efficient. They produce less heat than halogen grow lights. However, they are more expensive to operate and may not be suitable for many plants.
6. Halogen Lighting
A halogen grow light's light spectrum is remarkably similar to the spectrum of the direct sun. Other grow lights are more expensive, but halogen grow lights are more affordable and produce far less heat. They are, however, less efficient than LED or fluorescent grow lights and may not be adequate for all hydroponic plants.
How Can You Make The Best Grow Light Choice Considering Vital Factors?
It is important to take the specific requirements of your plants into account when choosing hydroponic lights for your hydroponic plants.
Consider the following, among other things:
The size of the space you have for growing plants

An LED grow light might be adequate if you are cultivating a small plant in a small area. You could require a fluorescent or LED grow light if you're growing a big plant or several plants.
The quantity of light a plant requires (intensity and spectrum)

Make sure your plants receive adequate light if you want them to grow as big and healthy as possible. Grow lights can help, but only if they are situated in such a way that they can reach the plants. Your available space for growing plants will depend on how much light the plant need. A smaller lamp or one that emits light at a shorter wavelength may be necessary if you don't have much space.
The plant's developmental stage (seedling, vegetative, flowering)

The stage of growth of your plant should also be taken into consideration. Young plants and seedlings require less light than older plants do. As a result, a lower-intensity hydroponic light may be preferable. Also, seedlings require a different kind of light than plants that produce flowers. Seedlings require a different type of light than vegetative plants.
6 Best Hydroponic Lighting Systems
1. Monios-L T8 LED Plant Grow Light Strip
This plant grow lamp comes with a memory timer that has three options for cycle timing settings. It can operate for 9/12/15 hours before shutting off for 15/12/9 hours. According to your settings, staying power will automatically switch on and off at the same time the following day. a wonderful option for caring for your plants while you are away for the day at work or on vacation. High-quality full-spectrum LED chips are arranged in two rows along a professional T8 grow light strip. Its beam angle is larger and its PAR rating is higher than the grow light fixture with a single row of chips. Therefore this light is excellent for plant growth, flowering, and fruit production.
The Monios-L LED grow light Strip provides full-spectrum sunshine replacement at 400nm-800nm to indoor plants. Meanwhile, the Monios-L compact "V-shaped" housing design can support up to 24w per light, allowing you to put more lights in the same space to achieve higher PPFD (photosynthetic photon flux density), which efficiently increases chlorophyll synthesis and photosynthesis.
5000K Extremely Bright and Effective. Heat Dissipation Monios-L T8 led grow light with aluminum housing enables high-efficiency heat dissipation, resulting in the long service life of the led chips. The 24W double-row led chips are brilliant and have a low light decay. This very bright sunlight substitute appears to your eyes as gentle white light (5000k color temperature). Also, it enhances the decorative value of your plants.
The extensible design allows you to connect up to 5 tube lights together with smooth connectors or wires. It is simple to modify the height of the lights for different plants throughout different development periods because they are equipped with mounting chains. Great options for both professional and household gardeners. unlimited warranty for 24 months 100% money-back guarantee. To request an immediate replacement, just email us.
2. Soligt Grow Light
Grow Light with Stand Upgrade: The growing lights for indoor plants now come with a new version stable but lightweight PVC light stand that fits nicely on the tabletop and floor and takes up little space for seedling trays to get seeds started and seedlings growing, or pot plants.
Brighter Double LED Tube: This 1.7FT long, 80-bulb optimized full-spectrum warm yellow plant grow light delivers adequate natural sun-like light for indoor seed growing, which can improve plant growth, reduce the plant growth cycle, and lengthen the short growing season and yield. When compared to T5 or T8 fluorescent lamps, the Soligt LED indoor plant lights can save up to 75% more energy while emitting less heat. Use the light for your gardening project for up to 50,000 hours to better safeguard the environment while saving money and maximizing efficiency.
Height Adjustable: Simply adjust the light by raising or lowering the LED light with the strong metal chains according to your seed starting or gardening activity and put together the PVC pipe construction in less than 5 minutes without the use of additional screws or tools.
Specifications: 16 watts, 1629 lumens, and 4074 K for the color temperature.
3. Shengsite LED Grow Light
Their full spectrum led grow lights are ideal for practically all varieties of indoor plants, in contrast to conventional red and blue grow light lamps. Our indoor plant grow lights use cutting-edge LED chips to deliver a broad spectrum of 380nm-800nm (Red light+Blue light+UV+IR+Warm White 5000k), which is similar to sunlight and encourages photosynthesis and growth. This spectrum is suited for seeding, germination, vegetative & blooming stages of plant growth. Your plants appear to be enjoying the light and growing.
The 144 pieces of CREE LED beads used in the Shengsite LED growing lamp produce very little heat and effectively reduce energy consumption and power costs. The 75W led plant light's service life is increased by the use of a safer plastic cover and high-quality aviation aluminum coating. Your power bill will be greatly reduced if you make your use safer and require no additional fans.
Our compact grow lights use an upgraded hanging kit and have a lifespan of up to 30,000 hours, which helps your plants grow better from seeding to harvest. It takes about a minute to put together. This grow light may be hung almost anyplace thanks to its lightweight body (just 1.2 lbs) and 78-inch long cord. This indoor plant lamp is the newest trend for assisting indoor plant growth due to its well-designed structure and high-quality material selection.
Their LED plant grow lights are used extensively in plant factories, greenhouses, indoor gardens, grow tents, water-soluble breeding, pipeline culture, and a variety of flowers and vegetables, including orchids, eggplant, tomatoes, grapes, and lettuce.
Note: The light is very bright; if you must stare at it for an extended period of time, we advise using sunglasses. They provide a 100% money-back or replacement guarantee for 365 days.
4. KingLED 2023 2000w LED Grow Lights
The KingLED grow light has incorporated the most recent LM301B LEDs to deliver high PAR output, and good energy efficiency with 2.8 umol/J while enhancing light penetration. Ideal for covering 2.5'x2.5′ of flowering and 3'x3′ of vegetative growth.
The amount of the spectrum has been changed to provide MJ with a more compatible spectrum. Full spectrum lighting of natural light is provided for plants, and the veg and bloom modes are created to provide the right light for plants at various growth phases, from seedling to flowering, to significantly improve your harvest.
Unlike traditional grow lights, our 2000W LED light uses high-tech SMD LEDs and reflector technology to replace standard 1000W HPS/MH grow lights while consuming only 200W. It produces a brighter light while using less electricity, which can save money.
The light bulb can operate at a lower temperature than previous lamps, between 50°F and 60°F, thanks to enhanced aluminum radiators and several high-speed silent fans. Your plant won't burn at lower temperatures, which might lengthen your illumination period and encourage plant development. A long usage period means you won't have to change the bulb as frequently.
They have 90 days of free returns and three years of professional service. To provide the finest goods and services to the majority of clients, KingLED Laboratory has more than seven years of sales experience and a skilled after-sale support staff.
The light bulb can operate at temperatures between 50°F and 60°F, which is lower than previous lamps thanks to several high-speed silent fans and enhanced aluminum radiators. Your plant won't burn at lower temperatures, which could lengthen your illumination period and encourage plant development. It has an extremely extended use period, preventing the need for frequent light replacement a 90-day free return period, and three years of professional service. 
5. 75W LED Grow Light for Indoor Plants
225 high-quality, extremely bright LEDs that cover the wavelengths 390 nm to 730 nm, including UV, IR, Red, and Blue. This grow light provides the spectrum that plants require, and it is excellent for all stages of growth, including seeding, germination, vegetative, and blooming.
Widely used for indoor farming, hydroponics, aquaponics, greenhouses, vertical farms, grow tents, grow boxes, grow chambers, and grow rooms, among other uses. Nearly all types of plants, including herbs, succulents, vegetables, bonsai trees, houseplants, orchids, lemons, chili, tomatoes, algae, and others, can grow there.
Upgrading to a 75W maximum LED power output with an average energy draw of 27W, this may replace a 100W HPS or HID grow light with just 27W of electricity consumption. This grow light is suitable for a 2′ x 2′ growth area.
Square-shaped ABS material with airflow architecture, great cooling capacity, and no fans or other noise. Simple setup; no special tools required; the entire plant light can be put together by hand.
A 100% money-back guarantee plus a 12-month warranty and 30-day satisfaction or return period. If there are any problems, please get in touch with them first and they'll fix them.!
6. 1200W LED Grow Light for Indoor Plants
Environmental protection, low heat generation, low power consumption, high luminous efficiency, super brightness, and a service life of over 50,000 hours.
It has an irradiated area of roughly 3 square meters, so your plants will get enough light and thrive well.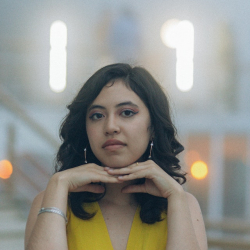 Latest posts by Life and Agri
(see all)