7 BEST LIQUID FERTILIZER FOR VEGETABLES
Liquid organic fertilizer is one of the quickest ways to bring vegetables, plants, and herbs back to life in your garden, since it works immediately and continually, allowing plants to develop and spread rapidly while also repairing and healing plants well. Therefore, if you see an area of your garden with some plants that are unhealthy and on the verge of dying after they wither, you must choose to look for a solution to this problem from one of the options that the best options involve in liquid fertilizer due to its quick efficiency in comparison to other types of fertilizers. Here are some best liquid fertilizer for vegetables in your garden.
What exactly Is A liquid fertilizer?
Liquid fertilizer is a sort of plant feeding that is liquid in nature. It is frequently easier to apply than inorganic fertilizer and can be used when plants require it the most – when they exhibit signs of stress.
Liquid plant-feeding solutions are ideal for persons who do not have access to or cannot afford inorganic fertilizers. They also help to reduce environmental impact by eliminating the need for users to smash and mix dry components. Fertilizers work by supplying nutrients to plant roots and removing toxins from soil and water, resulting in increased plant growth and improved flavor and color in fruits and vegetables.
Characters Of Liquid Organic Fertilizer
 The rate of soil absorption is high.
The plant is affected quickly.
Excellent efficiency.
Spraying makes it easier to add to the soil.
Availability and cost-effectiveness.
lower price.
An excellent alternative to chemical fertilizers.
How To Apply Liquid Fertilizer To Your Vegetable Garden
There are two methods for applying liquid fertilizer to your garden. It can be poured or sprayed on the plants. While using liquid fertilizer, you must be patient and allow the nutrients to settle into the soil before watering them in. This is because it takes time for liquid fertilizer to degrade and be absorbed by plants. Make sure to use small amounts of liquid fertilizer at a time so that your plants can effectively absorb it. Liquid fertilizers are more effective than granular fertilizers because they release nitrates and phosphorus more quickly, whereas granular fertilizers might take up to six weeks to totally degrade.
When To Apply Liquid Fertilizer
When it comes to getting the most out of your crops, liquid fertilizer is the way to go. Many gardeners regularly apply liquid fertilizer to their gardens. The best time to apply liquid fertilizer depends on the plant and the specific situation because various plants require varying amounts of nutrients.
1. Organic Kelp Fertilizer by GS Plant Foods
Liquid Kelp is a natural plant food that has a variety of plant health and growth benefits. GS Plant Foods Liquid Seaweed Fertilizer is a 100% natural, seaweed extract fertilizer for plants that is OMRI listed for organic use. This liquid seaweed will promote natural root growth, mineral absorption, and overall plant growth and vigor. This method can be used on any type of soil or plant with no worries about waste or hazardous chemicals.
This is one of nature's wonder plant foods, made from the finest seaweed species Ascophyllum Nodosum. The resistance of your plant to stresses like extreme heat, wind, drought conditions, and more is significantly increased by our seaweed extract. The seaweed fertilizer for plants will improve flower and fruit bloom set and size. Plants' leaves turn a deeper shade of green and have more sugar as a result of it stabilizing and enhancing chlorophyll.
To enhance particular growth stages, use liquid kelp. Use when plants are just starting to bud to encourage more buds. Spray 10 days before harvest to increase the shelf life of fruits and vegetables. Spray-cut flowers a day or two before cutting to extend their life. Apply every four to seven days rather than aiming to catch particular growth stages. When the leaf stoma is open in the morning or late afternoon, this liquid kelp should be sprayed.
2. FoxFarm Liquid Nutrient Trio Soil Formula
FoxFarm's Liquid Nutrient Trio Soil Formula is a soil-applicable liquid fertilizer. It is rich in three nutrients: NPK, calcium nitrate, and potassium nitrate. To be ready for your soil's shifting needs throughout the season, you can use it at various periods of the year.
FoxFarm Grow Big, a liquid concentrate fertilizer that promotes luxuriant vegetative growth, can help you get your garden started.
FoxFarm Big Bloom Liquid Plant Food is safe for all plants and can be applied every time you water them.
FoxFarm Tiger Bloom is a phosphorus fertilizer with nitrogen that promotes strong growth. FoxFarm Tiger Bloom is made to promote the growth of numerous buds, flowers, and fruit in abundance.
Finally, FoxFarm Big Bloom, FoxFarm Grow Big, and FoxFarm Tiger Bloom are available together. Engineered to work synergistically to promote robust growth, numerous bud development, and bountiful fruit. Every package includes a Twin Canaries Conversion Chart.
3. Miracle-Gro LiquaFeed Fruits and Vegetables Fertilizer Refill Pack
Miracle-Gro is a well-known manufacturer of plant food and horticultural supplies. They have a wide variety of pesticides, air purifiers, soil enhancers, and fertilizers in their product portfolio. The Miracle-Gro LiquaFeed Tomato, Fruits, and Vegetables Plant Food is a liquid fertilizer for fruits and vegetables known as "water soluble vegetable fertilizer," which can be diluted with water and easily absorbed by the soil. It contains an easy-to-use pump applicator with a measurement tube to help with measuring, as well as a long-lasting nozzle that provides the proper amount of nutrients to your plants. The product is also available in two or four refill packs, each with its own set of usage instructions on the product label. helps produce fruit and veggies of the highest quality
Feeding is as simple as watering.
Feed once every 1-2 weeks.
Use a LiquaFeed Feeder from Miracle-Gro.
One bottle can feed up to 400 square feet.
4. EZ-gro 20 20 20 Fertilizer – All Purpose Liquid Plant Vegetable Food
EZ-gro 20 20 20 Fertilizer is an all-purpose liquid plant food that is specifically intended for hydroponic plants. It contains at least 20% of all important macronutrients and micronutrients.
It also has a high concentration of organic soluble fertilizers high in magnesium, potassium, potassium, nitrogen, and phosphorus. It also contains iron, copper, and manganese. EZ-gro 20 20 20 Fertilizer is a liquid fertilizer that is Simple to apply and encourages the growth of healthy plants without requiring any additional work on your part.
A balanced fertilizer, which is suitable for a wide variety of plants. From the smallest seed to the biggest tree, EZ-gro 20-20-20 fertilizer provides the nutrition your plant requires. This fertilizer delivers high-quality nutrients to the root directly. All the nutrition your plants require is in one potent mix. For living plants in your farm or yard. Before putting it in the soil, combine it with water. Contains a micronutrient package that provides appropriate nourishment for a wide range of plants. NPK ratio is balanced, with a high percentage of ammonium and urea nitrogen.
Iron, copper, manganese, and zinc are included to prevent mineral shortages.! The 20-20-20 formula provides the optimum balance of nitrogen, phosphate, and soluble potassium for your plants to grow. To achieve professional results for your garden, they only use the highest quality nutrients available. Easy to mix and easy to use: Included is a free measuring cup. Before using, shake well and combine with water, then apply as indicated.
5. Harris Organic Plant Food and Plant Fertilizer
Organic plant food and fertilizer is an excellent ways to keep your garden healthy by supplying nutrients and moisture. It uses naturally occurring fish-derived trace elements and micronutrients. It helps plants and veggies grow quickly. Excellent for both indoor and outdoor plants. Plants will not be burned.
Encourage development without harming your plants or soil.
Encourage organic gardening practices (using natural pesticides).
You may easily add fertilizers without worrying about overfertilizing your plants.
6. TRUE Organic – Liquid Vegetable Fertilizer 16oz
True Organic Liquid Tomato & Vegetable Plant Food is an Organic Mix of all-natural plant nutrients with a 3-2-3 formula that gives your spring vegetables and greens the perfect start. It has an exclusive blend of farm-grade nutrients proven to benefit plants, soil, and microorganisms, such as Fish Solubles, Sugar Molasses, Corn Steep Liquor, Soy Protein Hydrolysate, Sugar Beet Extract, Potash, and Kelp. It offers your tomatoes the superpowers to produce enormous, tasty fruits, and it's wonderful for growing your favorite aromatic herbs.
7. MARPHYL Organic Liquid Fertilizer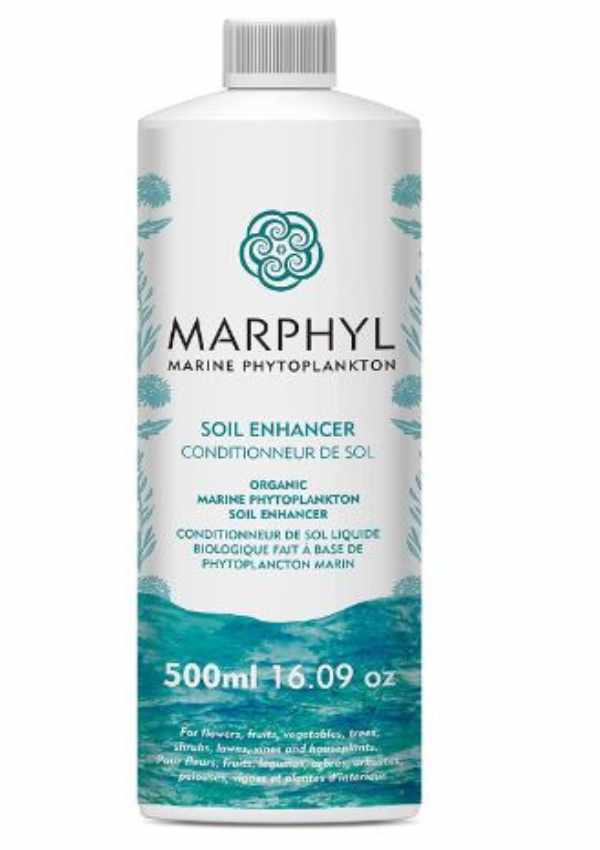 The fertilizer by MARPHYL offers an amazing variety of dietary components for both indoor and outdoor plants, grasses, trees, flowers, and more. Marine Phytoplankton is Microalgae that are high in nutrients, vitamins, and minerals. It's considerably more than a typical liquid plant fertilizer. Your lawn, garden, and greenhouses will flourish since it is rich in vitamins, minerals, essential fatty acids, DHA, EPA, amino acids, chlorophyll, and a wide range of phytochemicals.
It works well as a vegetable fertilizer. It's ideal for gardening, greenhouses, and hydroponics. With this amazing flower fertilizer, you can enjoy beautiful, colorful blossoms. Improve the quality of your soil and observe how your trees, shrubs, vines, grass, plants, flowers, and veggies prosper.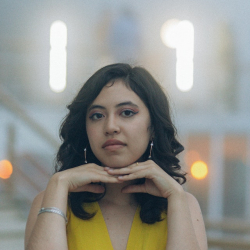 Latest posts by Life and Agri
(see all)