BEST PEST CONTROL PRODUCTS FOR HOME
Chemicals known as pesticides are used to either injure or kill pests. Insecticides are used to control insects, herbicides are used to control weeds, fungicides are used to control fungi and mold, and rodenticides are used to control rodents. Household pests include rodents like mice or rats, as well as insects like cockroaches, flies, and mosquitoes.
Household pesticides are available at hardware or grocery stores and are designed for use by homeowners in and around their houses and gardens. Home pesticides are commonly accessible, but that does not mean they are secure. They are dangerous, and if used incorrectly, they may harm the environment, the user's family, pets, or even the user's health.
Therefore you should have a good knowledge on best pest control products for home.
Factors need to be considered when selecting pesticides
If you plan to use a pesticide, think about whether it is necessary. For example, expecting your house to be completely pest-free would be unreasonable.
The regular use of pesticides may be the cause of the long-term risk from pests.
Select the pesticide that is most effective for your pest problem, and be sure that it is made for the pest you intend to use it on.
Select the least dangerous (or least restricted) home pesticide on the market.
Use the least quantity of pesticide possible, as all pesticides are hazardous and can cause injury if used incorrectly.
Consider employing non-chemical pest control options.
Always identify the pest before purchasing a pesticide.
1. Natria Ready to Use Neem Oil Spray
You don't need to dilute the Natria neem oil spray yourself before using it because it comes already diluted with water in the container. It is now prepared for usage. When sprayed directly on insects, it kills them, and it stays on plants for up to 14 days to get rid of any new pests that might appear.
As long as the spray has 24 hours to dry, rain won't wash it away. For best results, spray your plants evenly across all surfaces once every seven to fourteen days. If you have a significant insect or fungal problem on your plants, use it once every seven days (neem oil also functions as a fungicide). Use the product early in the day or late at night when pollinators are not actively feeding to prevent contact.
You may check the complete product label online here if you want to conduct further research before making a purchase. Be cool if you see on the product label that the spray only contains 0.9% neem oil. Remember that the product has been diluted on purpose. Water and emulsifying chemicals, which prevent the oil and water from separating, make up the remaining 99.1% of its constituents. Because emulsifiers are often used in food, they are appropriate for organic agriculture.
2. Orange Guard Home Pest Control
Orange Guard Home Pest Control demonstrates that chemicals are not required to adequately cure an insect infestation. The water-based mixture eliminates ants, roaches, fleas, silverfish, aphids, spider mites, leafhoppers, and scale insects immediately upon contact. Animals, people, and food can all be used around it without risk.
It is intended for both indoor and outdoor use. It can kill and repel even the most difficult-to-find bugs. Once applied, it will build a barrier of defense around the outside of your house. This spray contains orange peel extract (d-Limonene), a popular all-natural insect control method.
To ensure that it could function as well as (or better than) traditional pesticides, this formula underwent thorough testing over 14 years. Independent investigations showed that the safe, efficient insecticide outperformed the hazardous chemical, Dursban. The orange peels also have a pleasant orange scent, which is preferable to the chemical odor of most insecticides.
3. Trifecta Crop Control Super Concentrate All-in-One
This concentrated all-in-one insecticide, miticide, and fungicide is an excellent choice if the home and property are bigger than typical or if the goal is to treat the residence numerous times without purchasing more pesticides. Use the 4-ounce container of concentrated pesticide and water to make up to 8 gallons of nontoxic liquid insecticide.
The insecticide used by Trifecta is meant to repel insects and eliminate existing infestations while posing no harm to household inhabitants or pets. It safely removes invasive species from plants such as herbs, spices, houseplants, succulents, and ornamentals, such as spider mites, mold, aphids, powdery mildew,  caterpillars, and beetles.
This food-grade pesticide eliminates fungus, mites, and insects by using essential oils of garlic,  clove, thyme, and peppermint, giving consumers peace of mind.
Product Specifications: Concentrate
The active ingredients include garlic oil, clove oil, thyme oil, and peppermint oil
2 weeks of effectiveness
Natural, ecologically sustainable solution
This pesticide recipe makes up to 8 gallons
Insects and fungi are both destroyed and repelled
Treatment for a variety of pests
It must be blended before use
4. EcoVenger Ant & Crawling Insect Killer
It is not required to invest in expensive chemical treatments to address insect infestations. Use this low-cost pesticide spray from EcoVenger. The natural blend of lemongrass oil, geraniol, cedarwood oil, and sodium lauryl sulfate not only kills crawling pests on contact but also acts as an efficient repellant for up to 4 weeks.
This spray doesn't leave behind a harsh chemical odor; it even leaves a lovely citrus aroma, making it suitable for use in households with children and pets. The pesticide eliminates crawling insects such as ants, crickets, fleas, earwigs, spiders, and more. It should be emphasized that the spray is ineffective in destroying the nest because it only kills bugs with whom it comes into contact.
Product Specs Type: Spray
Active ingredients include Lemongrass oil, cedarwood oil, geraniol, and sodium lauryl sulfate
Duration of efficacy: 4 weeks
Gets rid of ants, crickets, fleas, millipedes, and other crawling insects
After initial application, still works well as a repellant
Pleasant Citrus fragrance
It is safe to use around pets and children
Doesn't destroy the nests
5. Safer Brand Insect Killing Soap
The active component in Safer Brand's Insect Killing Soap is potassium salts of fatty acids, which are friendly to plants and the environment while killing soft-bodied pests. Seaweed is a unique ingredient in this soap. Studies demonstrate that seaweed repels mites.
The issue with this product is that it only kills when it comes into contact with it. In other words, it will kill any pests you spray it directly on, but it won't stay on the plant to kill more pests. If you do not eliminate every pest, your infestation will most likely continue. Therefore, frequent application of this product is required for effective results (although this is true of other insecticidal soaps).
To ensure that the plant won't react poorly, test the product on a small portion of your plant before spraying it all over. Safer Brand advises spraying your plants every five to seven days, but you may need to use them more often. Regardless of how much time has passed since your last application, they advise spraying your plants whenever you notice pests on them. When you buy this insecticidal soap spray, it is ready to use. It is not necessary to dilute it. For optimal results, thoroughly spray your afflicted plants until the product flows down the leaves in streams.
6. Raid House and Garden Bug Killer
The greatest option for treating both your home and garden comes from the bestselling Raid brand with Raid House and Garden Bug Killer. This strong, efficient spray will kill crawling, flying, and garden insects on contact but won't harm plants. It is non-flammable, non-staining has no aftertaste, and is extremely simple to use.
You can spray it inside your home, all around the perimeter, or even all over your garden because the mild mixture works as well indoors and outdoors. It can be applied to indoor and outdoor plants, however, it must not be sprayed on food crops. It can be used whenever and whenever you need it. There are several Raid products with high ratings, but this spray works indoors, outdoors, and in your garden, making it an excellent value. It is also one of the most popular Raid products.
7. Talstar Pro Multi-Use Insecticide
More than 75 different pests, including spiders, roaches, fleas, ticks, termites, stink bugs, mosquitoes, millipedes, pillbugs, chinch bugs, and earwigs, are controlled by Talstar Pro Multi-Use Insecticide. Since many pest control professionals use this product, you can receive professional results without paying a hefty price.
Pest control professionals utilize this as one of their most effective and often-used insecticides. Unfortunately, you typically need to buy in quantity if you want to utilize the same materials as the pros. It should last you a very long time because this is a huge container of insecticide concentrate, which can produce 32-96 gallons of bug repellent. This huge insecticide concentration bottle can produce 32-96 gallons of bug repellant, so it should last a long time. A simple application will provide dependable insect prevention for up to three months inside, outside, and around the perimeter of your home.
As long as pets and children are kept outside while the spray is drying, it can be used in locations where food is handled
It has no odor, dries clear, is non-staining, and does not irritate the skin
It will not readily degrade, so you can use it all day.     
This insecticide has demonstrated exceptional results even in extreme circumstances when the insects kept coming back, so if you have tried other solutions and are failing in your battle against pests, give it a try.
8. Eco Defense Home Pest Control Spray
The Eco Defense Home Pest Control Spray is designed with all-natural components that are safe for humans. It works well at killing roaches, ants, spiders, fleas, earwigs, stink bugs, mites, scorpions, and silverfish on contact and is designed for both indoor and outdoor use. It works quickly, is simple to use, and is safe for both kids and pets.
You can apply it anywhere you need to and as frequently as you need to because it contains a special blend of all-natural components that repel pests without the use of toxins, chemicals, or dangerous smells. Spray it after thoroughly shaking it in and around your home where pests might be hiding to establish a strong barrier that bugs can't cross.
After spraying, there can be a slight fragrance that you can smell, but it will quickly go away. Even when compared to conventional chemical sprays, this has overwhelmingly excellent internet ratings and is quite effective. It is made by experienced exterminators and comes with a money-back guarantee if it doesn't work.
Product specification: spray
Using this product around kids and animals is safe
Eco Defense is a Natural Non-Toxic Alternative to Pest Control Products Based on Chemicals
There's no need to be concerned about toxic gases or deadly toxins and chemicals getting into contact with you and your family
9. EcoSmart Insect Killer Granules
The key advantage of utilizing granules instead of powder, such as this EcoSmart solution, is that granules are not as easily blown or washed away, except in severe rain. Consumers don't need to reevaluate and reapply for this product for up to 4 weeks following application. Ants, ticks, fleas, and other pests that are entering the area are killed and repelled by the clove and thyme oil mixture at this time.
This product was created using an environmentally safe and chemical-free composition, making it appropriate for households with children and pets. The handheld spreader makes it very simple to apply the granular insecticide, which can be used to treat up to 5,000 square feet. You can also apply the granules by hand.
Product Specifications: Granules
Clove oil and thyme oil are active ingredients
Duration of efficacy: 4 weeks
A formula that is chemical-free and good for the environment
Safe around children and pets
The treatment area of up to 5,000 square feet
Kills and repels ants, ticks, fleas, and other insects
After heavy rain, granules may need to be reapplied
10. Lightsmax Dual-Sided Yellow Sticky Traps
One drawback of depending too heavily on sprays, concentrates, foggers, and other insecticidal treatments are that the pests may eventually become resistant to the poisons, necessitating manufacturers to find new active components to test or to increase the amount. It may be preferable for the environment to choose a nontoxic pest management strategy, like these sticky traps. This package includes 20 dual-sided traps that use the bright color yellow to attract flying pests. When the insects come into touch with the trap, they are glued to it using a strong adhesive.
The traps are waterproof, UV-resistant, and heat-resistant, allowing them to be used both indoors and outdoors. Simply check and replace the traps regularly as they become clogged with insect invaders.
Product Specifications: Trap
Efficacy duration: as long as necessary
It is safe to use in homes with children and pets
It has 20 dual-sided traps
Pest treatment that is non-toxic
Waterproof, UV-resistant, and temperature-resistant
Regular monitoring is required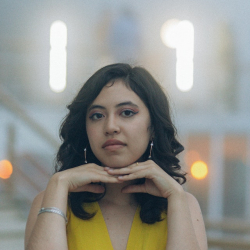 Latest posts by Life and Agri
(see all)