ALL YOU NEED TO KNOW ABOUT ONLINE PLANT NURSERIES
Gardening is a wonderful way to get closer to nature and enhance your surroundings. It is not surprising that so many individuals are interested in gardening and growing plants. While physical plant nurseries have been around for a long time, online plant nurseries have become an increasingly popular option in recent years. Shopping at an online plant nursery offers a range of benefits, from convenience to a wider selection of plants. All you need to know about online plant nurseries and how they can improve your gardening will be covered in this blog post.
In recent years, gardening has become increasingly popular as more people seek to add a touch of nature to their homes. While visiting a physical plant nursery has long been the go-to option for purchasing plants, online plant nurseries have emerged as a convenient alternative. 
All you need to know about online plant nurseries will be covered in this blog post.
Wide Selection of Plants
One of the main advantages of shopping at an online plant nursery is the wide selection of plants available. Online nurseries tend to have a larger inventory than physical nurseries, which means you're more likely to find the plants you're looking for. From indoor plants to outdoor plants, succulents to fruit trees, and everything in between, you'll have a vast array of options to choose from. Some online nurseries even specialize in specific types of plants, such as tropical plants, cacti, succulents, or rare and exotic plants.
Convenient and Easy Shopping
Shopping for plants online is incredibly convenient and easy. You don't have to worry about driving to a physical store, finding parking, or lugging heavy plants back to your car. Instead, you can browse the online nursery from the comfort of your own home, at any time of the day or night. Most online plant nurseries offer detailed descriptions, photos, and care instructions for their plants, so you can make informed decisions about the plants you want to buy. Plus, many nurseries offer a wide range of shipping options, so you can get your plants delivered straight to your door.
Quality Plants
When shopping for plants online, you want to be sure that you're getting healthy, high-quality plants. Reputable online nurseries take great care to ensure that their plants are grown and shipped under optimal conditions. Some even partner with local growers to provide a fresher, more diverse selection of plants. Online nurseries also offer a satisfaction guarantee, which means if you're not happy with your plants, you can return them or receive a refund. You can be sure you're getting the most for your money by doing this.
Expert Advice
One of the benefits of shopping at an online plant nursery is that you can get expert advice from experienced horticulturists. Most online nurseries have a team of experts available to answer any questions you have about plant care, pest management, or anything else related to your plants. Some even offer resources such as blog posts, videos, and webinars to help you expand your knowledge of gardening. With this kind of support, you'll feel more confident in your gardening skills and be able to take better care of your plants.
Competitive Pricing
Online plant nurseries often offer competitive pricing because they don't have the same overhead costs as physical stores. This means you can often find great deals on high-quality plants.
Sustainability
Many online plant nurseries are committed to sustainability and environmentally-friendly practices. Some nurseries use recycled materials for packaging and shipping, while others have implemented sustainable growing practices to reduce their carbon footprint.
Community
Shopping at an online plant nursery can be a great way to connect with other gardening enthusiasts. Many online nurseries have active social media pages, online forums, or virtual events where you can share tips and ideas with other like-minded individuals.
Gift Options
Online plant nurseries make it easy to send plants as gifts to friends and family. Many nurseries offer gift wrapping and personalized notes, so you can send a thoughtful and meaningful present to someone you care about.
Seasonal Plants
Online nurseries often have a wider selection of seasonal plants, such as holiday-themed plants or plants that are best grown during a particular time of year. This makes it easy to find the perfect plants to complement your seasonal decor or garden plans.
Things you need to consider when purchasing plants online
See The Feedback From The Clients 
When placing an online plant order, it's a good idea to read customer reviews because they can influence your choice. You may learn about the product's quality, the company's customer support, and a lot more. Thus, remember to read reviews!
Please Read The Product Descriptions In Full
Product details can be found in product descriptions. The description informs you of numerous details that you cannot learn from a single photograph, including what will be included in the delivered box.
Take A Look At The Return Policy
When ordering plants online, be sure to carefully review the seller's return policy. It's necessary since you can't make claims if you don't know what's in the policy, such as the valid period for returning the product, the condition at the time of delivery, and so on.
Online plant nurseries have become an increasingly popular option for people looking to buy plants. Whether you're a seasoned gardener or just starting, shopping for plants online is a great way to bring a touch of nature to your home. With a wide selection of plants, convenient shopping, high-quality products, and expert advice, online nurseries offer everything you need to cultivate a thriving garden.
The benefits of shopping at an online plant nursery are many, including convenience, quality, and access to expert advice. So, why don't you give it a try and see what the fuss is all about? You may be surprised at just how easy it is to create a stunning garden that brings joy and beauty to your life.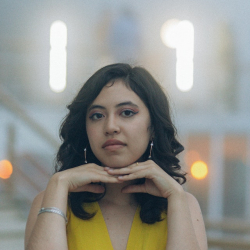 Latest posts by Life and Agri
(see all)